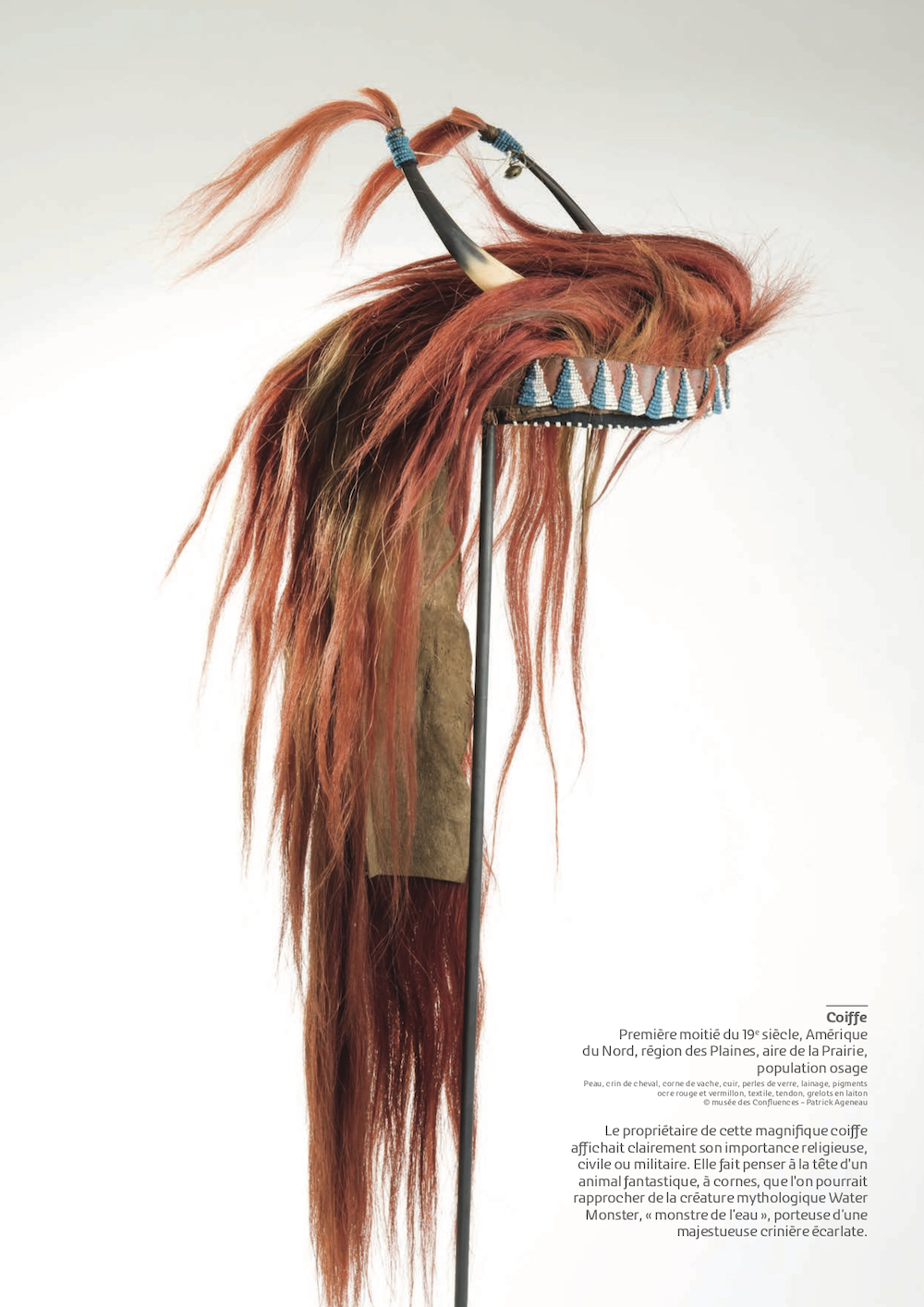 ABOVE: Headdress, Plains Indians. First half of the 19th century. © Musée des Confluences, Lyon
LYON—The Musée des Confluences in Lyon continues to pursue its introspective course with a new temporary exhibition devoted to an aspect of the formation of its collection. Jusqu'au bout du monde, regards missionnaires (To the Ends of the World, Missionary Views) examines the collection of some 2,300 objects received in 1979 that once formed the holdings of the French missionary society Œuvres Pontificales Missionnaires.
The show will be on view until May 8, 2022. While it focuses on this material, it also includes loans from the Paris Foreign Missions Society, the France-Asia Research Institute, and the Congregation of the Holy Spirit. The exhibition galleries show some 100 objects, both ritual and secular, that bear witness to the cultural practices of the people that created them and the preoccupations of the nearly thirty-five missionaries subsequently associated with them.
The exhibition makes it clear that these missionaries were both men and women who all had left France at the beginning of the nineteenth century to evangelize among the peoples of distant lands. Archival images and documents, along with stories embodied by actors drawing inspiration from real correspondence, express some of their stories. The exhibition explores differing approaches and attitudes toward these objects of material culture, while investigating the issues surrounding the preservation of this patrimony and the role that museums play in it.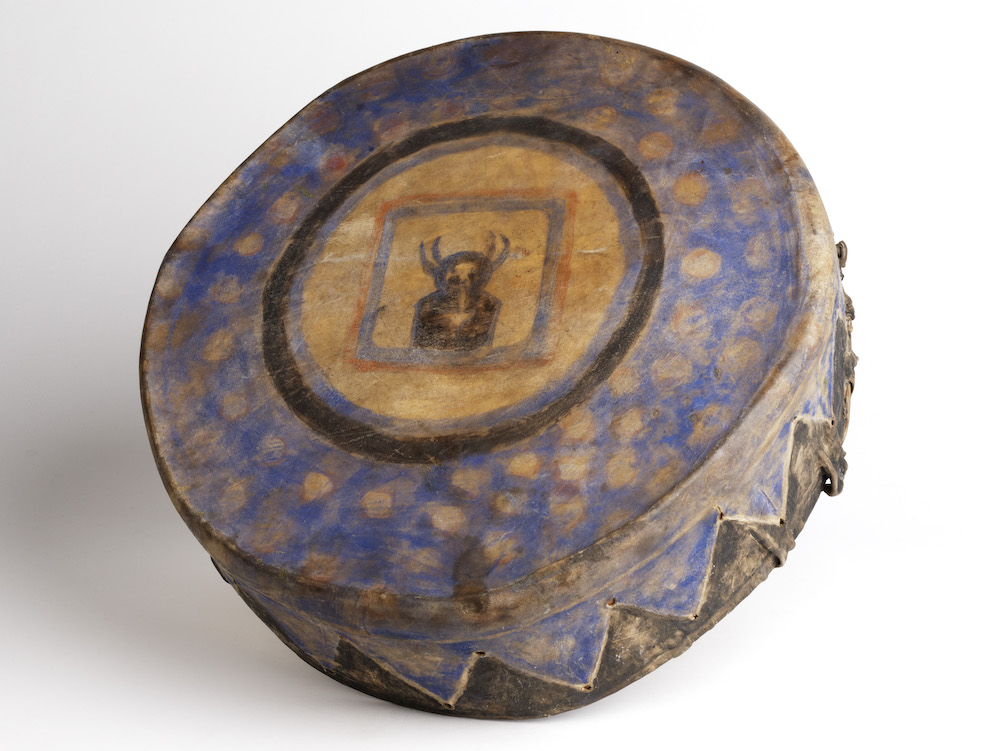 ABOVE: Drum. Manitoba, Canada. 19th century. Leather, wood, textile, cord, vegetal fiber, metal, pigment.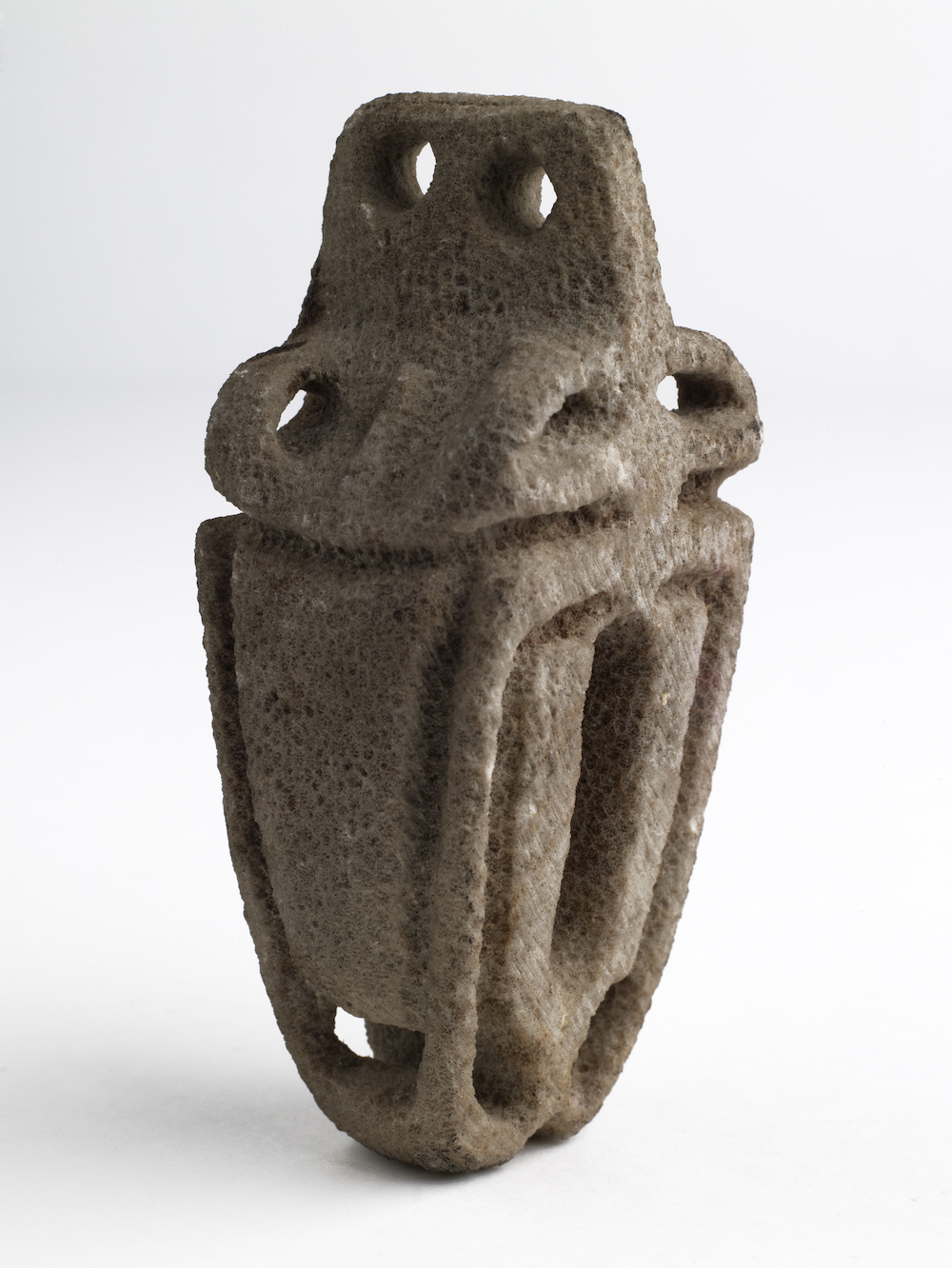 ABOVE: Zoomorphic sculpture, niu mara or kaha. Fangatau Island, Tuamotu archipelago, French Polynesia. Mid-19th century. Calcitic coral. © Musée des Confluences