Three Auctions at Sotheby's Paris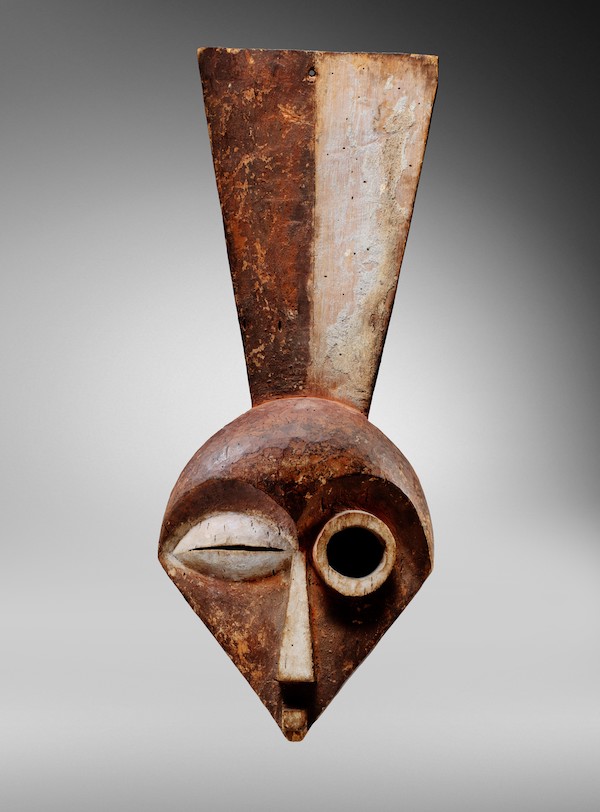 ABOVE: Mask. Pende; DR Congo.
Ex private collection (acquired in Milan, 1978)
To be offered by Sotheby's, Paris, 30 November 2021, est. 15,000–20,000 euros.
PARIS—With three sales scheduled, the end of November promises to be a hectic time for the African and Oceanic
Art department at Sotheby's in Paris. The first sale will be held online from November 22–29, 2021, and
will be a tribute to Jean-Claude Bellier, an expert and inveterate auctioneer at the Hôtel Drouot, who passed
away on March 24, 2021. This sophisticated art lover and great friend of Jacques Kerchache had developed a
special taste for non-European art, and he put together an outstanding collection of works with distinguished
provenances from Africa, Oceania, and the Americas.

A two-part auction in the Paris sale rooms will be held on November 30, 2021. The first session will feature
some sixty Polynesian works from the Charles-Edouard Duflon collection. This exceptional ensemble includes several major lots, including a sublime Marquesas Islands tiki, a Hawaiian swordfish dagger collected by James Cook, and a number of fine Oceanic clubs. The sale will also feature a set of engravings documenting Cook's explorations, as well as nineteenth-century paintings relating to the history of the Western discovery of the vast island territory of Polynesia.
The Duflon sale will be followed later that day by a "various owners" sale made up of eighty important lots, including
Louis Carré's well-known Hemba caryatid stool.
The lots in these three auctions will be on view from November 25–29 in the exhibition spaces at Sotheby's, 76 and 83 Rue du Faubourg Saint-Honoré, Paris.
Collection Jean-Claude Bellier
La Polynésie Découverte : Collection Charles-Edouard Duflon

Arts d'Afrique, d'Océanie et des Amériques
Sotheby's Paris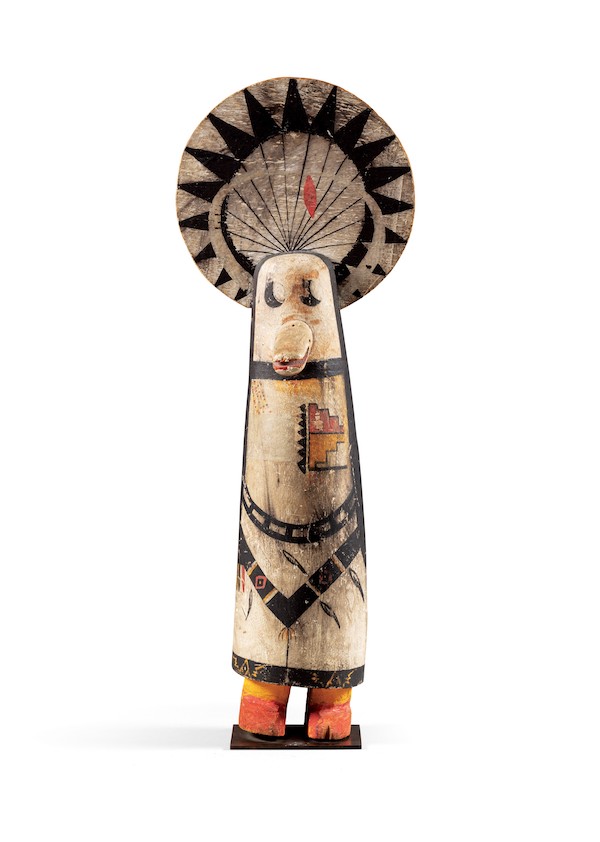 ABOVE: Kachina figure representing Shalako. Zuni; Arizona, United States.
To be offered by Sotheby's, online sale from 22–29 November 2021, est. 18,000–25,000 euros.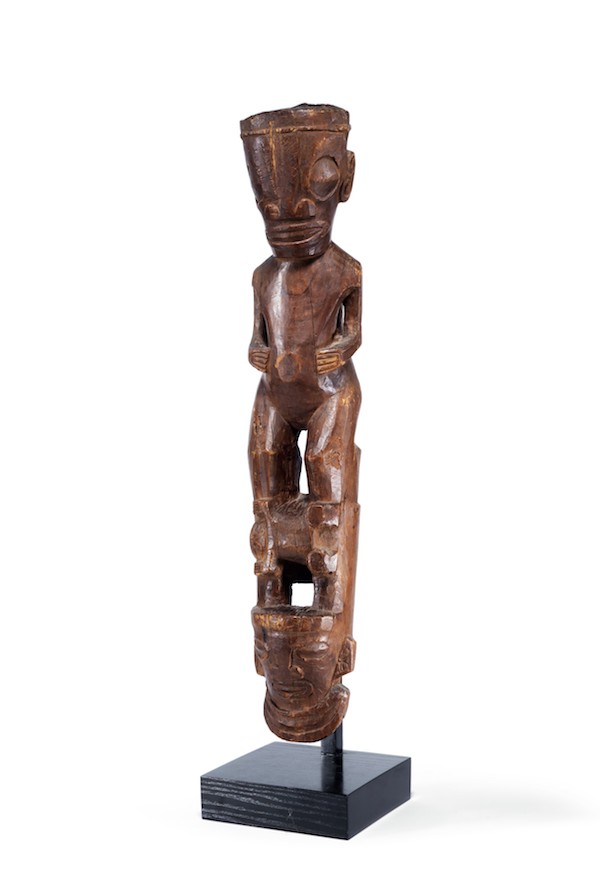 ABOVE: Anthropomorphic architectural element. Marquesas Islands.
To be offered by Sotheby's, Paris, 30 November 2021, est. 120,000–180,000 euros.