The San Francisco Tribal & Textile Art Show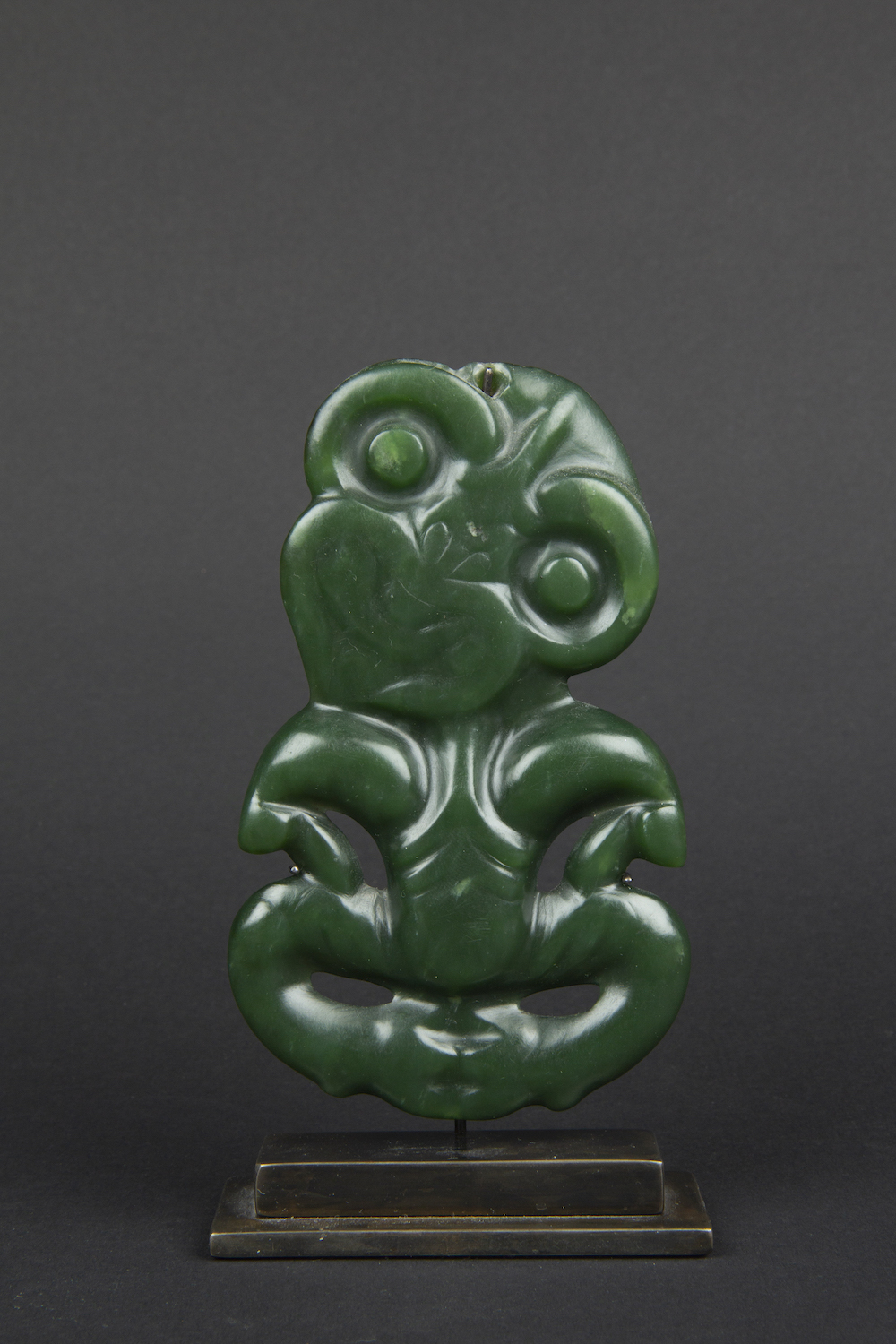 ABOVE: Large Hei Tiki pendant, Maori, New Zealand
18th or 19th century
Carved greenstone (Pounamu - nephrite)
H. 13.5 cm – 5 1⁄4 in.
Provenance:
Possibly acquired from Ernest Learning, Auckland circa 1932
Ex William Engs Dennis, Rhode Island
By descent
Ex Sotheby's, New York, May 2005, lot 2
Ex Wayne Heathcote
Published: John Giltsoff 2009
To be offered by Galerie Flak on the occasion of the 35th Annual San Francisco Tribal & Textile Art Show



The 35th Annual San Francisco Tribal & Textile Art Show is going virtual this year due to COVID-19.

This show was one of the first and remains a preeminent international art fair devoted to top-tier works from tribal Africa, Asia, Australia, Oceania, and the Americas. It is expected to have more than eighty national and international galleries and exhibitors participating. Each dealer will have an online gallery of between thirty and sixty artworks with a means of direct contact during the shows for more information or for purchase.

The shows' organizers are working to approximate the feeling of the actual event, so viewing times will be limited. An online benefit opening will be held on Wednesday, February 24, 2021, 9 AM–4 PM PST (5 PM–midnight GMT) Preview "admission" is $25. General admission show hours, which are free, will be Thursday, February 25, 2021, at 10 AM PST through Sunday, February 28, 2021, at midnight PST.
The San Francisco show has a long tradition of special exhibitions, and this year is no exception. The virtual event will include an online exhibition of shields from the Wahgi Valley of Papua New Guinea decorated with images of the comic book superhero The Phantom, the fruit of a lengthy research project and subject of an upcoming book by Chris Boylan, Jessica Phillips, and Jonathan Fogel. Further, the show organizers wish to emphasize that while the virtual component will become a permanent part of their future events, they plan to again open up the physical shows at Fort Mason as soon as the city of San Francisco will allow.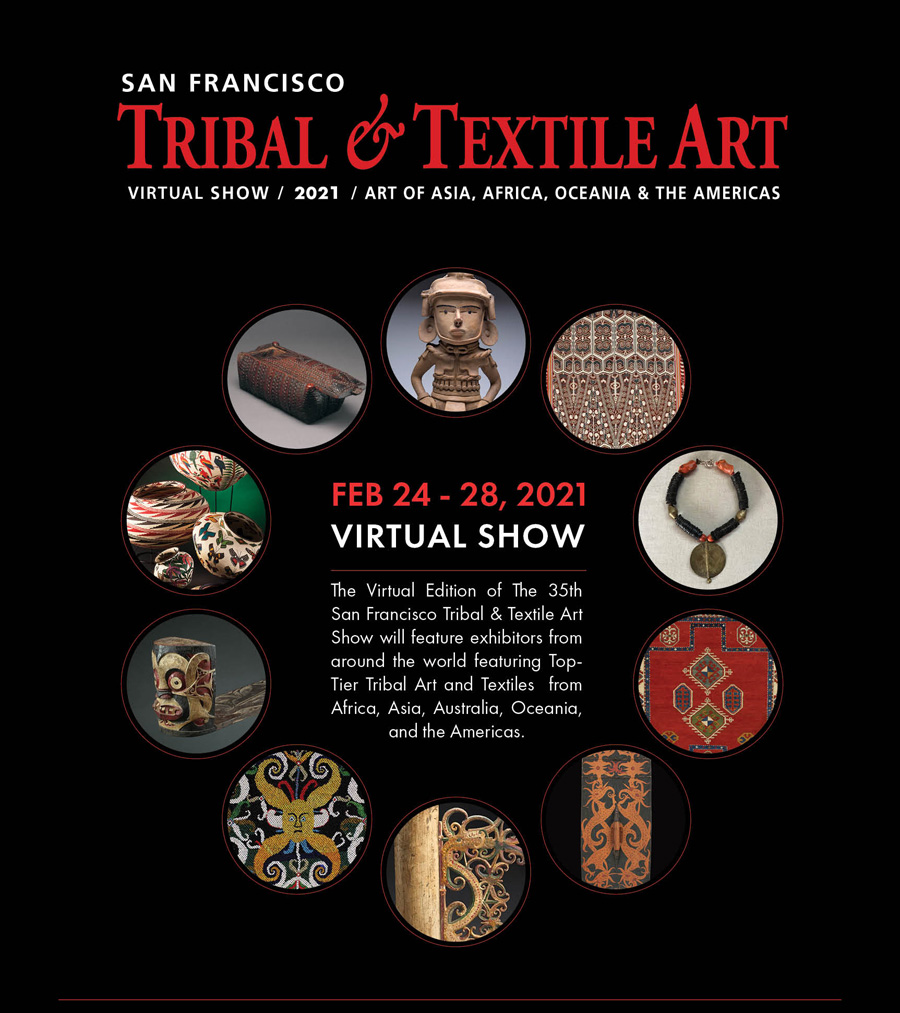 The 35th Annual San Francisco Tribal & Textile Art Show
Online Benefit Opening: Wednesday, February 24, 9am-4pm (PST)
General online admission: Thursday, February 25 at 10 am (PST)  through  Sunday, February 28, at midnight (PST)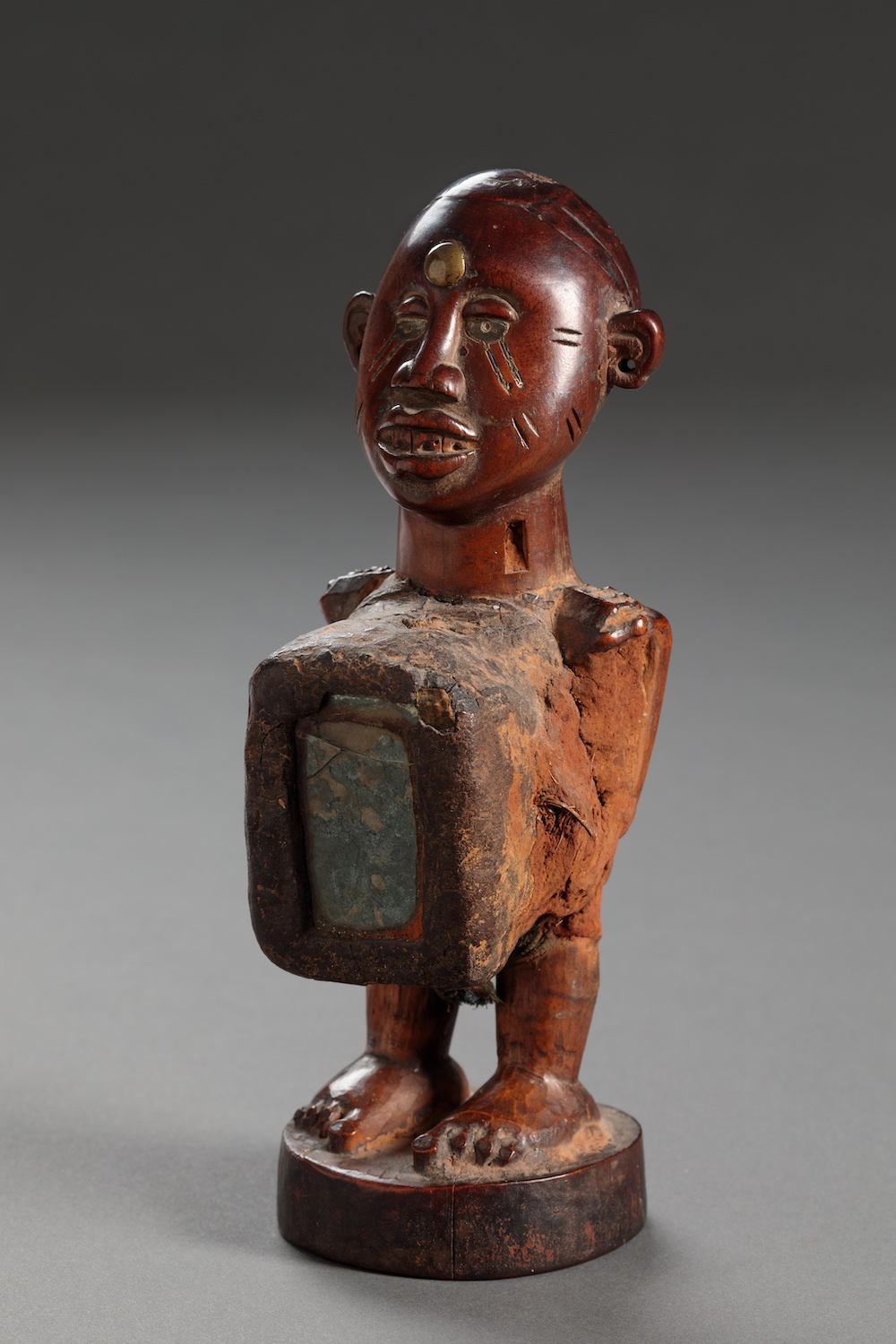 ABOVE: Bakongo Fetish, Democratic Republic of the Congo
Provenance:
Ex Ralph Nash; Ex J.J. Klejman
Published: Lehuard, Art Bakongo, vol. 2, p. 529, no. J 12-2-1
To be offered by Pace Primitive on the occasion of the 35th Annual San Francisco Tribal & Textile Art Show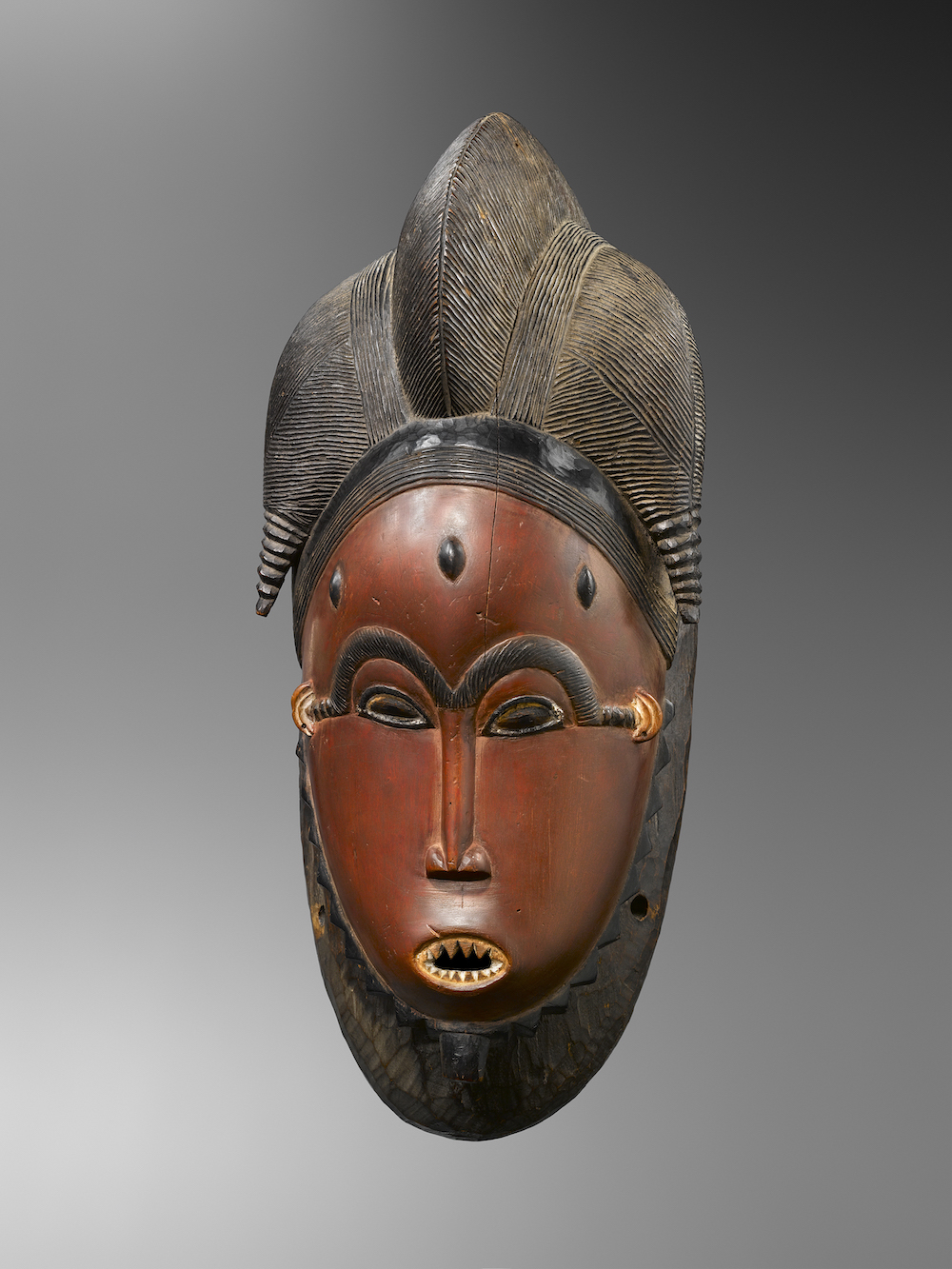 ABOVE: Portrait mask, Baule, Ivory Coast
Early 20th century
Carved wood and pigments
H. 15 3⁄4 in. (40 cm)
Provenance:
Ex collection Emerson and Dina Woelffer, Los Angeles
Exhibited and published:
The artist as collector, Selection from 4 California Collections Newport Harbor Art Museum, 1975, James B. Byrnes, p. 50
To be offered by Galerie Flak on the occasion of the 35th Annual San Francisco Tribal & Textile Art Show