TEFAF Maastricht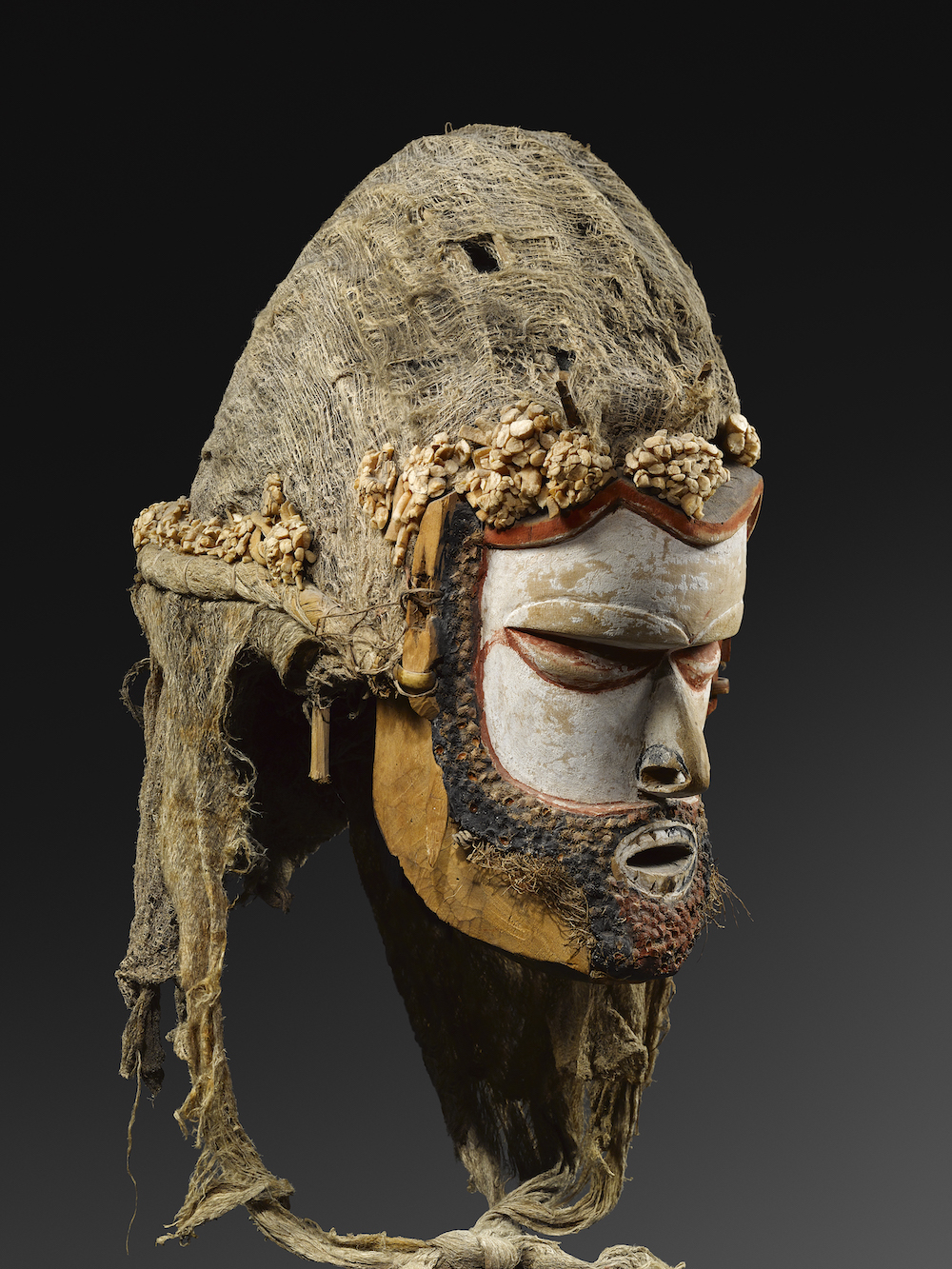 ABOVE: Mask. New Ireland, Papua New Guinea.
Wood, fiber, pigment.
Ex Pierre and Claude Vérité, Paris.
To be offered by Galerie Monbrison at TEFAF, 25–30 June 2022.
© Galerie Monbrison, photo: Hughes Dubois.



MAASTRICHT—After one year was cut short by the outbreak of the Covid pandemic and a second had to be cancelled for the same reason, one of the most prestigious art and antiques fairs in the world is finally back. TEFAF Maastricht will be held from June 25–30, 2022, rather than on its usual March dates in order to ensure the safest possible setting for its enthusiastic visitors.
Six of the most prestigious dealers in our field will be present.
Galerie Monbrison will offer a varied display of quality artworks led by an elaborate and imposing mask from New Ireland.
With some Pre-Columbian objects as well as pieces from Africa and Oceania, the selection planned for the event by Bernard Dulon promises to be eclectic. It will include choice works that will be published in an accompanying catalog, including a fine Kanak mask from New Caledonia, a delicate Kota Shango reliquary guardian figure from Gabon formerly in the George Le Testu collection, as well as a rare Dogon monkey mask from Mali, formerly in the Dodeigne collection.
Galerie Yann Ferrandin will also exhibit at the event with a carefully prepared presentation of some twenty works representative of its main areas of expertise, which includes ancient masks from Japan. This will also be accompanied by a catalogue.
The final Parisian dealer in Maastricht will be Lucas Ratton, who will have a display devoted to African art. He has shown at the fair several times already.
As for the Belgians, Bernard de Grunne has chosen TEFAF as the venue for the launch of his latest publication, a work listing a corpus of seventy Kongo-Yombe maternities, a number of which will be presented in his booth.
TEFAF will also welcome Galerie Serge Schoffel for the first time. The latter will also be showing at BRAFA in Brussels, as well, as it rises to the challenge of participating concurrently in Europe's two most exclusive generalist art fairs.
June 25-30, 2022
Preview opening on June 24 (by invitation only)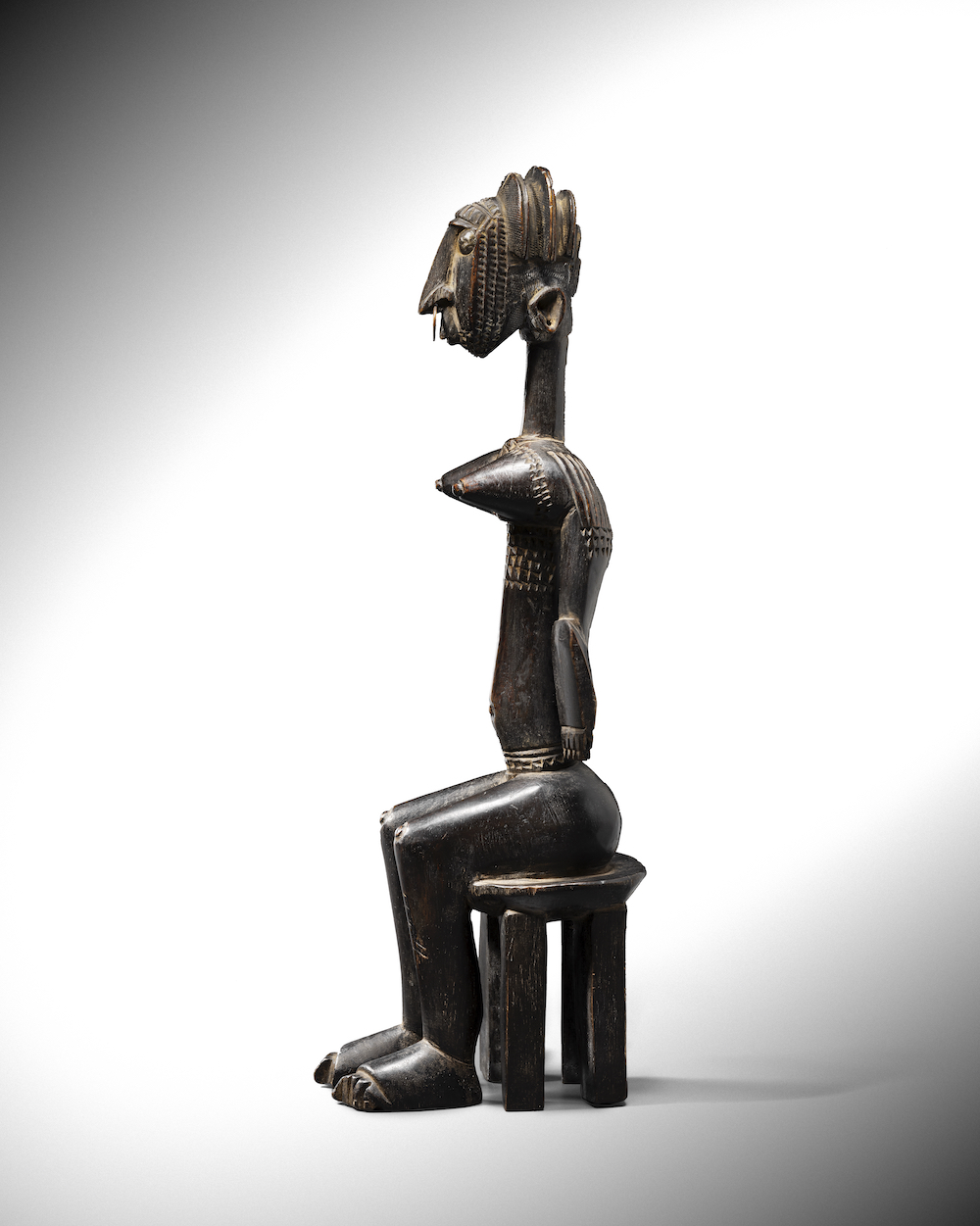 ABOVE: Female figure. Bamana; Mali.
19th century.
Wood, pigment, metal. H: 53 cm.
Collected at the end of the 20th century by a Madame Bal, whose husband was stationed in Mali.
To be offered by Galerie Lucas Ratton at TEFAF, 25–30 June 2022.
© Galerie Lucas Ratton.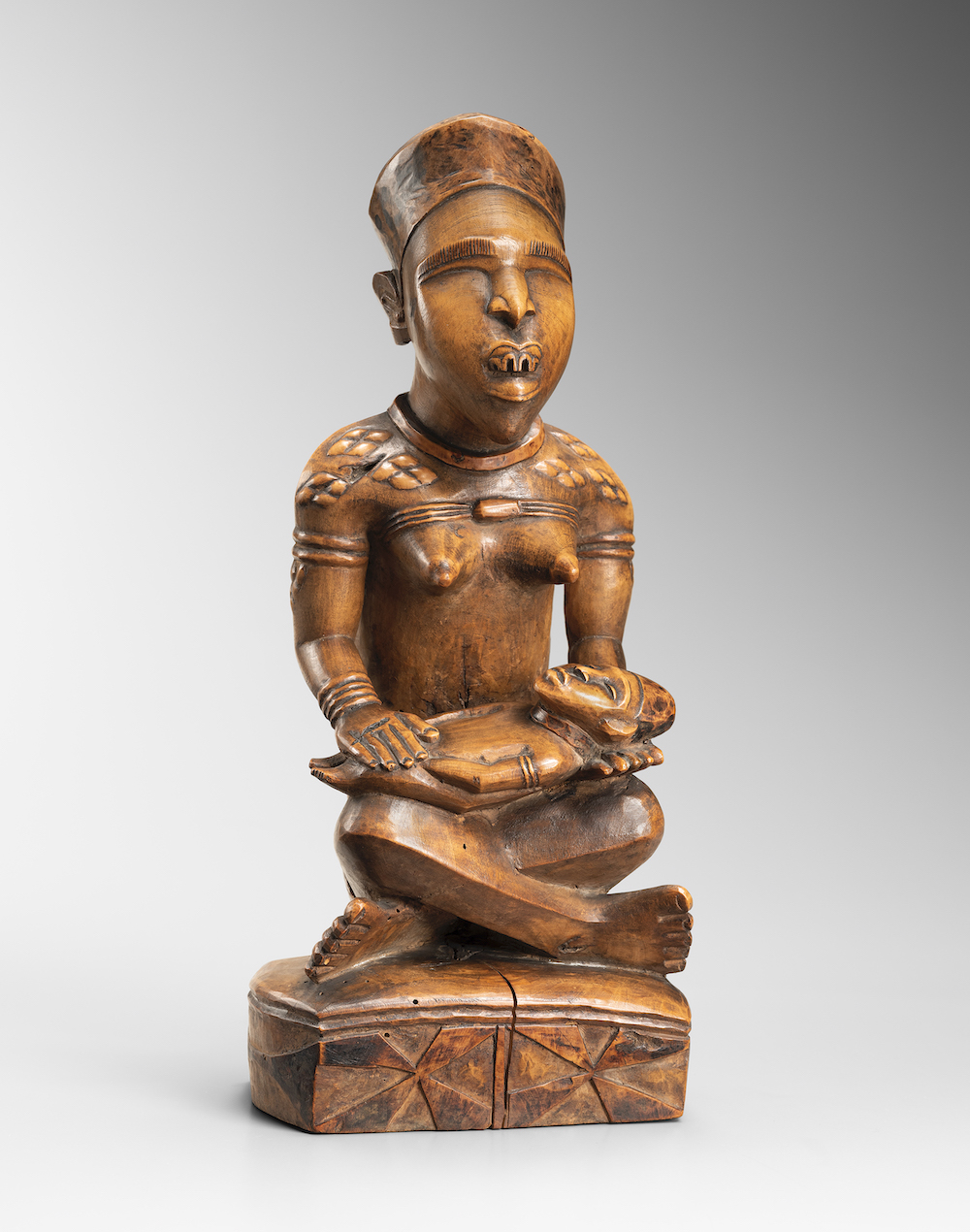 ABOVE: Maternity figure.
Kongo; DR Congo.
19th century.
Wood. H: 40 cm.
Acquired by Pierre Verhaegen in 1895; by descent through his family, Belgium.
To be offered by Galerie Bernard de Grunne at TEFAF, 25–30 June 2022.
© Galerie Bernard de Grunne, photo: Hughes Dubois.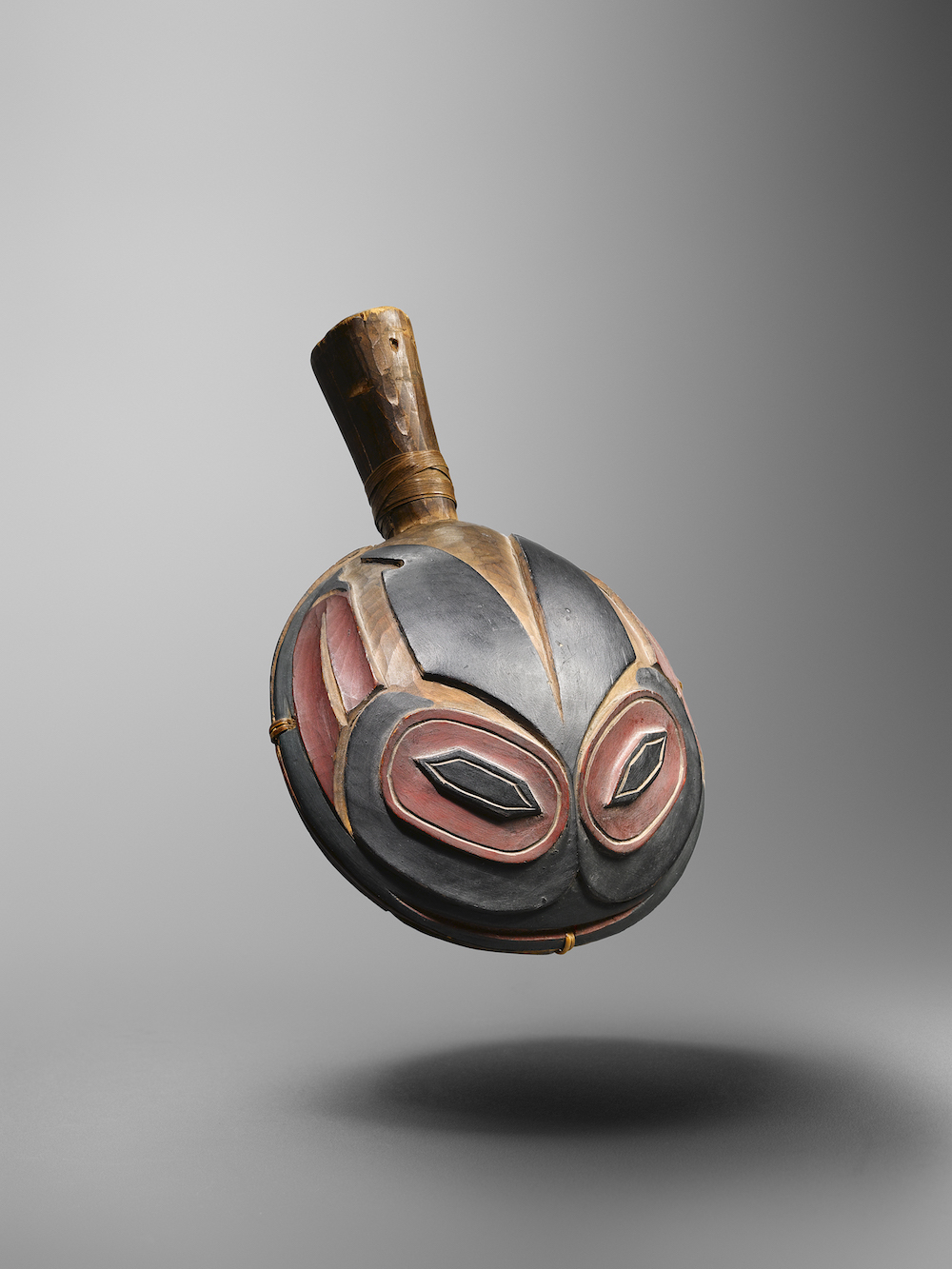 ABOVE: Shaman's rattle. Tlingit; southern Alaska.
Mid-19th century.
Wood, pigment, fiber. H: 20 cm.
To be offered by Galerie Serge Schoffel at TEFAF, 25–30 June 2022.
© Galerie Serge Schoffel, photo: Hughes Dubois.