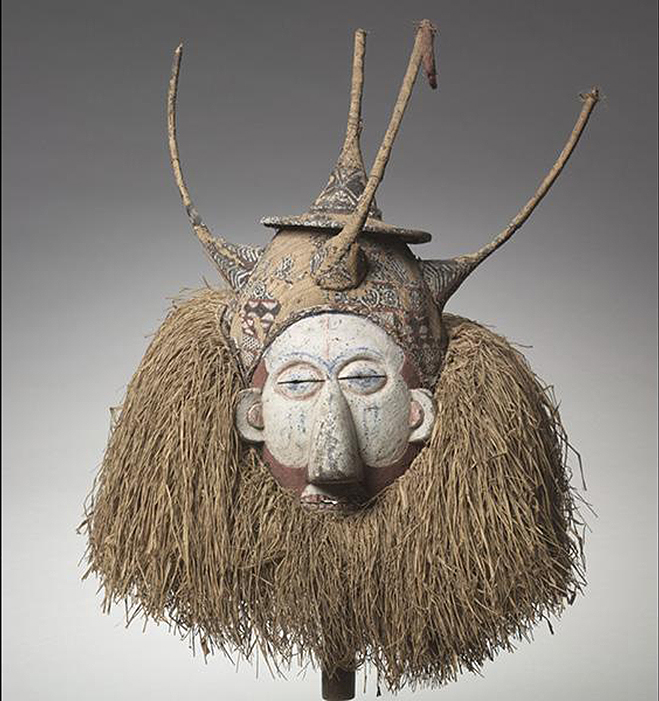 ABOVE: Mask. Yaka; DR Congo.
Early 20th century.
Wood, cloth, fibers, pigment.
H: 47 cm.
The Cleveland Museum of Art, gift of Katherine C. White, inv. 1969.8. 

Until March 14, 2021, the exhibition Second Careers at the Cleveland Museum of Art will explore the connections between historical African art and contemporary practices through a selection of highlights from the museum's African collection and loaned works.
CMA objects from nine cultures in Central and West Africa—male and female figures and masks, a mas- querade costume, a hunter's tunic, and a prestige throne—are juxtaposed with large-scale installations, sculptures, and photographs by six leading contemporary African artists. The exhibition considers the status of canonical African art objects when they begin their "second careers" upon entering museum collections. It simultaneously examines modes of artistic production in Africa that employ mediums that once served other purposes in everyday life.
Focusing more on the conceptual relationship between the two contexts of African art, the exhibition contemplates how contemporary African artists from different generations draw inspiration from and seek transformative encounters with the historical canon.
For more information: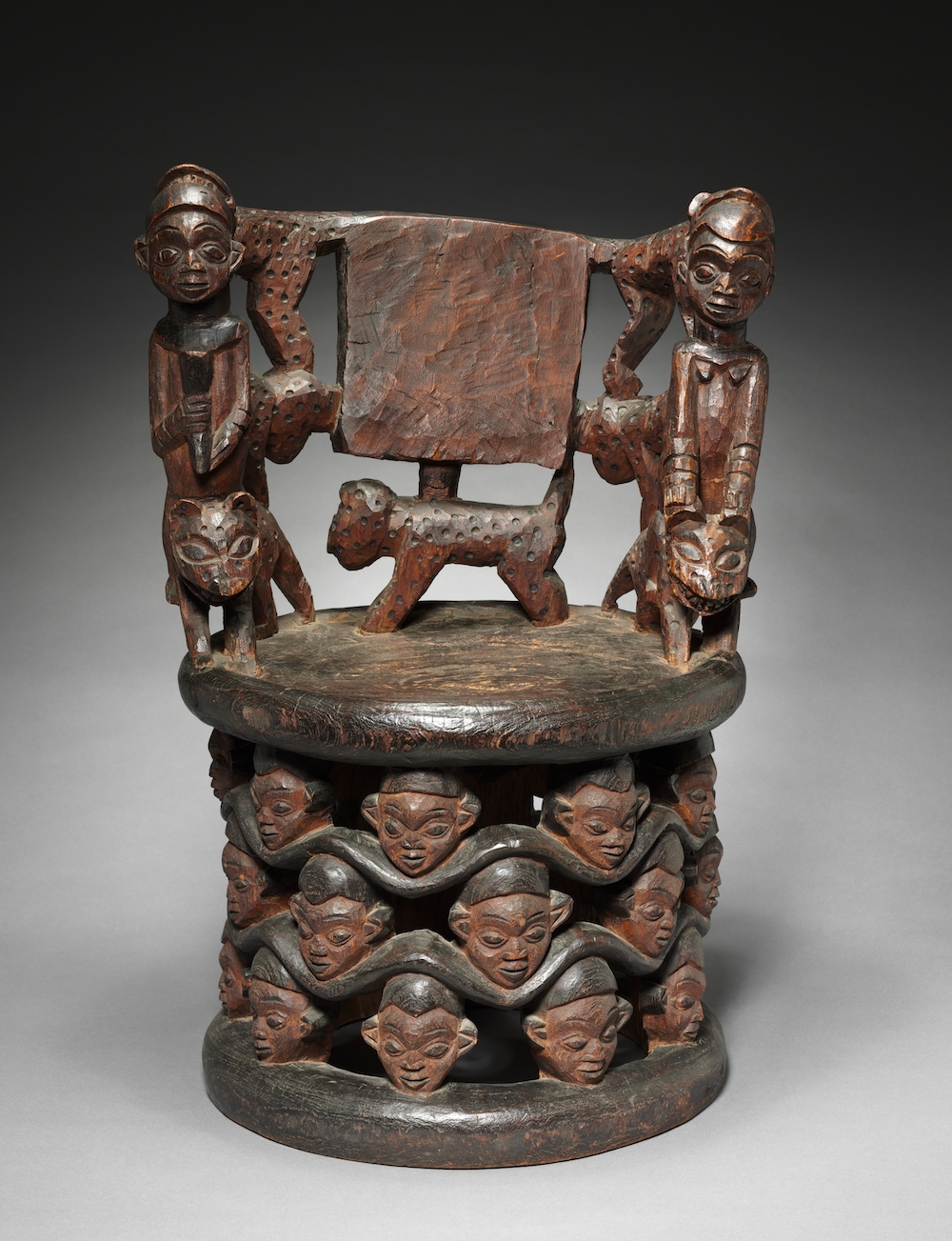 ABOVE:
 Prestige chair. Grassfields, Cameroon.

19th century.

Wood, pigment.
H: 80.7 cm.

The Cleveland Museum of Art, gift in memory of his parents, Wheeler B. and Dorothy Preston by Mary and John Preston, inv. 1983.33.