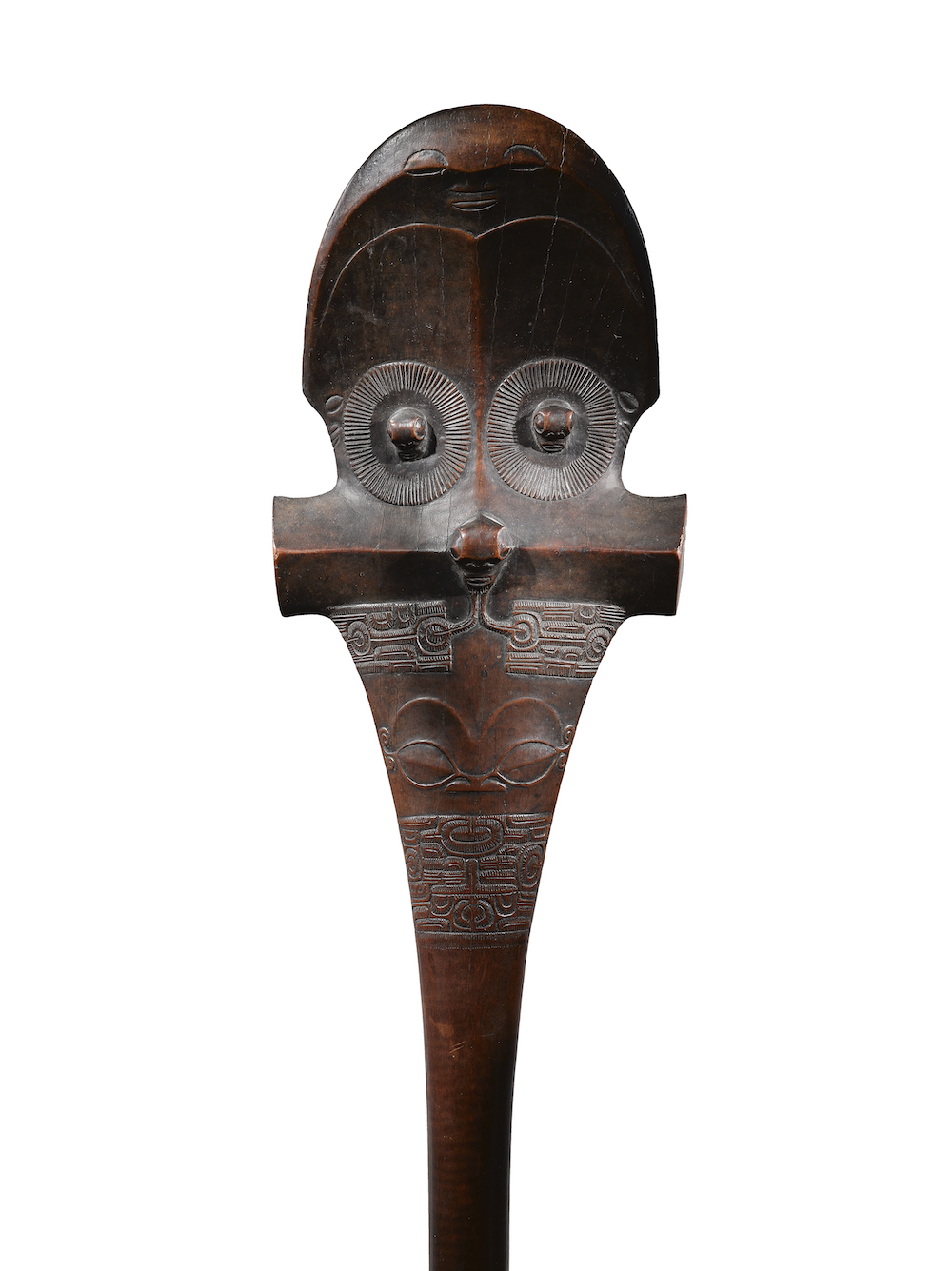 ABOVE: Janiform club, ùu. Marquesea Islands. Late 18th–early 19th century. Wood. L: 140 cm. Ligabue Collection, Venice. © Collection Ligabue, photo: Hughes Dubois.
VENICE—The Palazzo Franchetti – Istituto Veneto di Scienze, Lettere ed Arti is preparing to host a new exhibition devoted to objects that symbolize authority in Oceania.
Organized by the Fundazione Giancarlo Ligabue in collaboration with the Musée du Quai Branly – Jacques Chirac and curated by eminent specialist Steven Hooper, Power & Prestige: Symbols of Command in Oceania opened on October 16, 2021, and will remain on view until March 13, 2022, after which it will be presented in Paris.
This will be the first time in Italy—for that matter, in Europe—that a group of more than 150 clubs from the Pacific will be presented to the public. Produced in the eighteenth and nineteenth centuries and brought to Europe by explorers, missionaries, and traders, these strikingly beautiful objects will serve as a springboard for a look at diverse cultural practices in the Pacific, in which the manifestation of power through symbols has vital importance. Ten of the pieces that will be displayed are from the Ligabue Collection and the rest are from prestigious institutions such as the National Museum of Scotland, the Cambridge University Museum of Archeology and Anthropology, the Nationaal Museum van Wereldculturen in the Netherlands, and the British Museum, which is lending more than thirty pieces, some of which have never been shown before. A catalogue published by Skira will accompany the exhibition, and it is certain to become a much-used and sought-after reference work.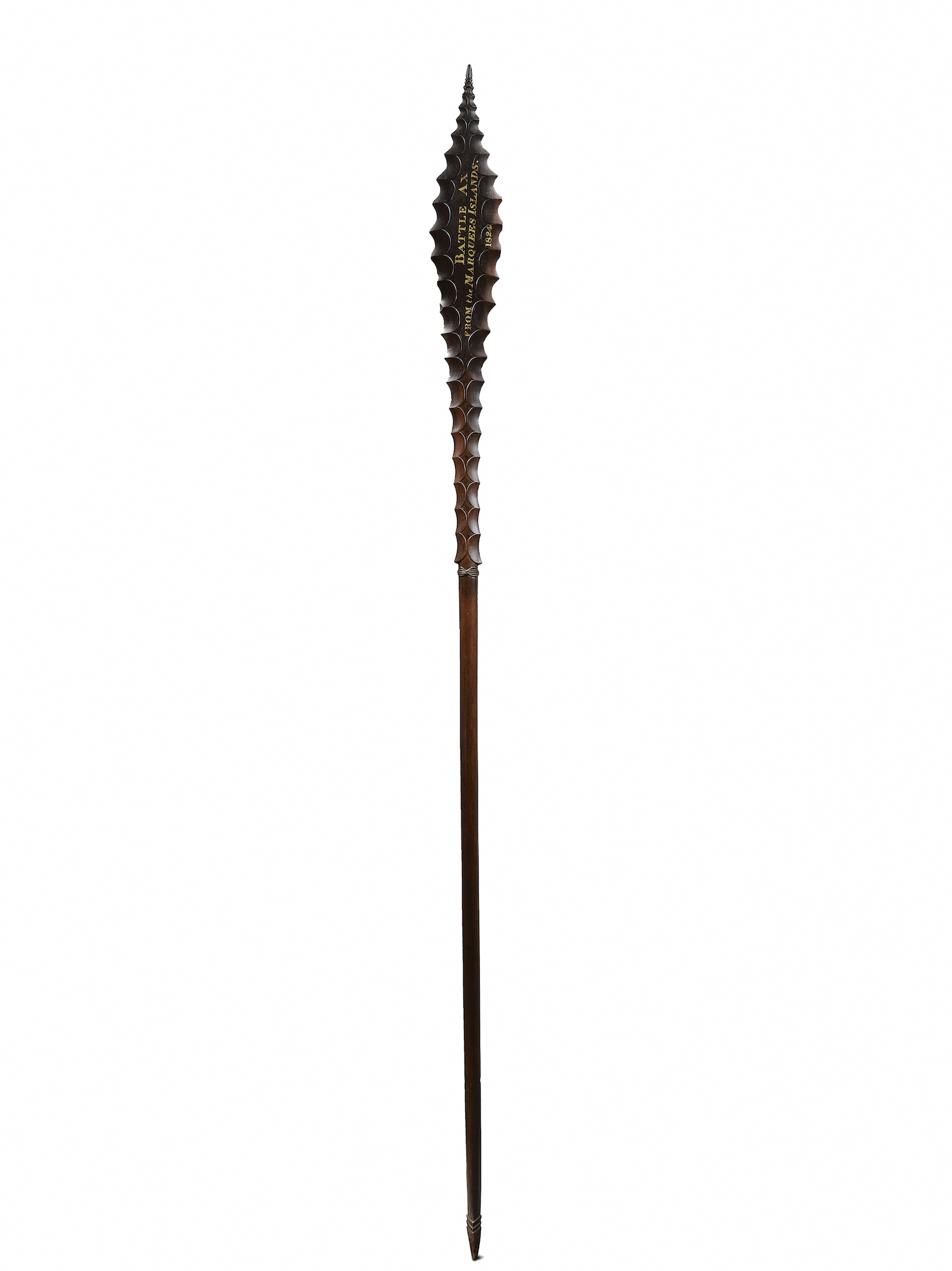 ABOVE: Prestige staff, 'akatara, with inscriptions. Central Cook Islands (Atiu, Aitutaki, Mitiaro, or Mauke). Late 18th– early 19th century. Wood, gold leaf. L: 243.8 cm. Fundazione Giancarlo Ligabue, Venice. Photo: Hughes Dubois.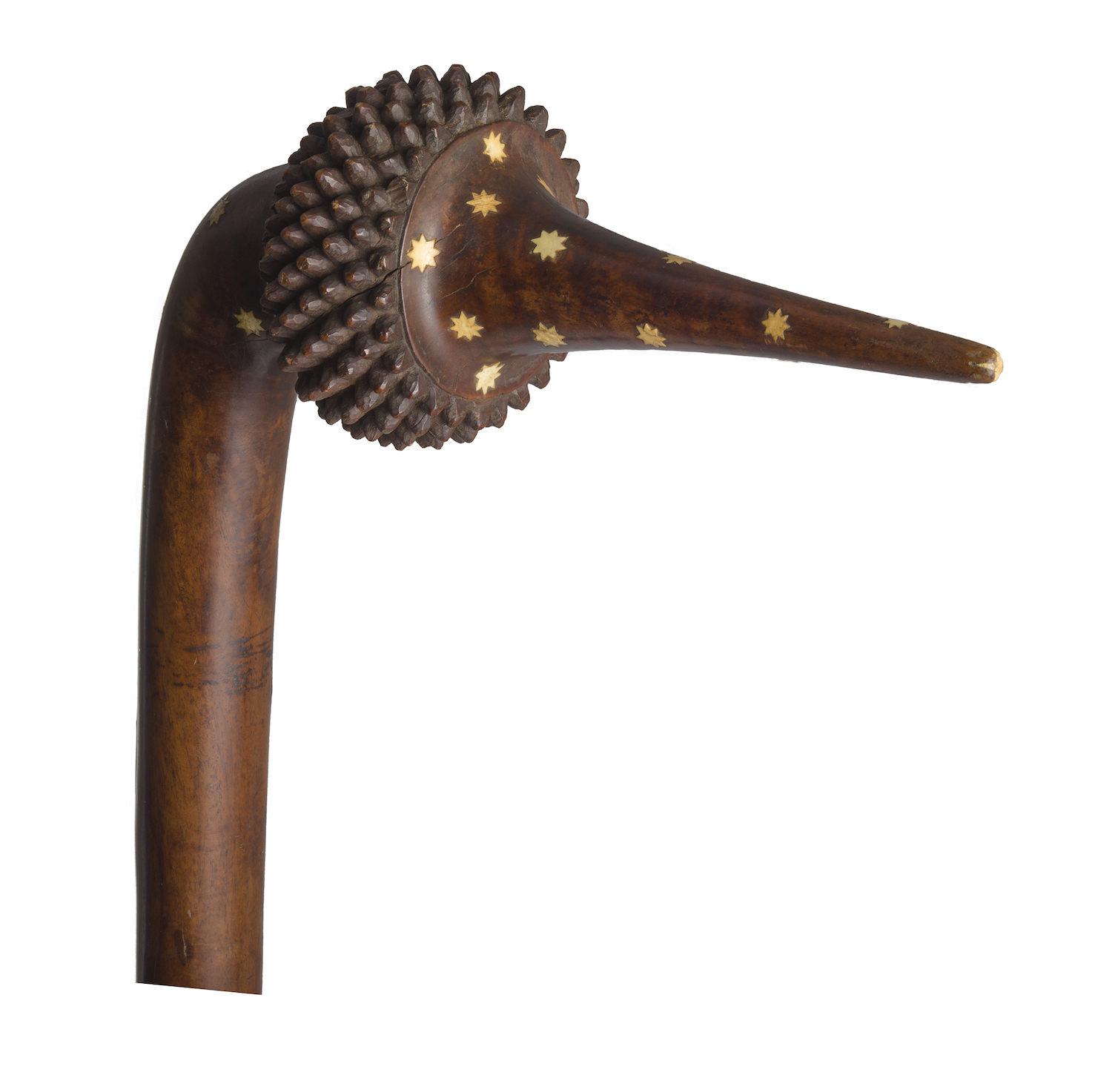 ABOVE: War club, totokia. Fiji. Early 19th century. Wood, marine ivory. L: 96 cm. Musée d'Histoire Naturelle, Lille. Photo: Philip Bernard.