October 14, 2020, is the date for an unusual sale at Sotheby's with an intriguing title: Jamais perdu en mer. Collection Jean-Paul Morin (Never Lost at Sea. The Jean-Paul Morin Collection).
An inveterate traveler with a passion for reading and books, Jean-Paul Morin spent several decades assembling a collection of fine books, manuscripts, engravings, drawings, and objects relating to his fascination with travel and world exploration.
More than 100 of these books and manuscripts about travel to faraway lands and seas by navigators, explorers, anthropologists, and other adventurers such as Catlin, Dumont d'Urville, Kerguelen, and Scott, among others, will be offered.
Highlights of the auction will include two works by the French royal cosmographer André Thevet, Les Singularitez de la France Antarctique and La Cosmographie universelle, published in 1557 and 1575, respectively, as well as a full set of Theodor de Bry's important Grands Voyages published between 1590 and 1625. The latter work's 300 engravings constitute one of the first visual compendiums of the Americas and its autochthonous peoples.
In addition to these bibliophile treasures, drawings by Maximilien Radiguet of the inhabitants of the Pacific Islands wearing their traditional attire and ornaments, as well as a selection of objects of material culture from these places, will complete the sale. The latter include Oceanic weapons and prestige objects, a group of lime spatulas from Papua New Guinea, as well as an exceptional group of Hopi kachina dolls from Arizona in the United States Southwest.
Practical information:
Wednesday, 14 October 2020 at 2:30 pm
Jamais perdu en mer, Collection Jean-Paul Morin (Never lost at Sea. The Jean-Paul Morin collection)
Sotheby's, Paris
Viewing from October 9 through October 13
76 rue du Faubourg Saint-Honoré
75008 Paris
T. +33 1 53 05 53 05

ABOVE: Ceremonial staff, ua.
Easter Island.
Late 19th–early 20th century. Wood. H: 128 cm.
Ex Comte Rudolf Festetics de Tolna (?), Stephen Chauvet, J. J. Klejman.
Est. 30,000–50,000 euros.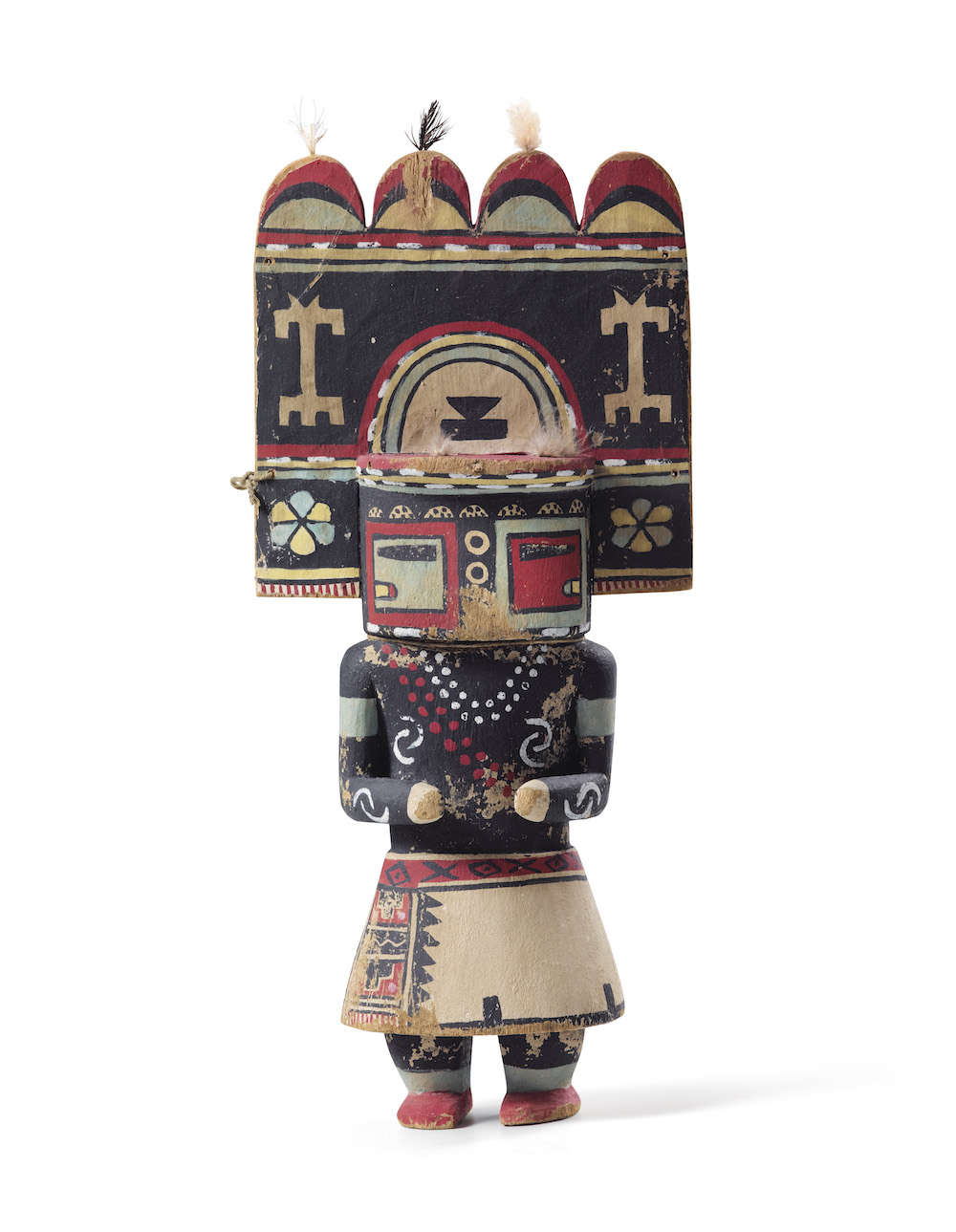 ABOVE: Kachina doll, Hopi, Arizona
H. 27 cm
Circa 1900
Provenance:
Ex Max Ernst, Jacques Kerchache, Roberto Matta
Est. 30,000–50,000 euros.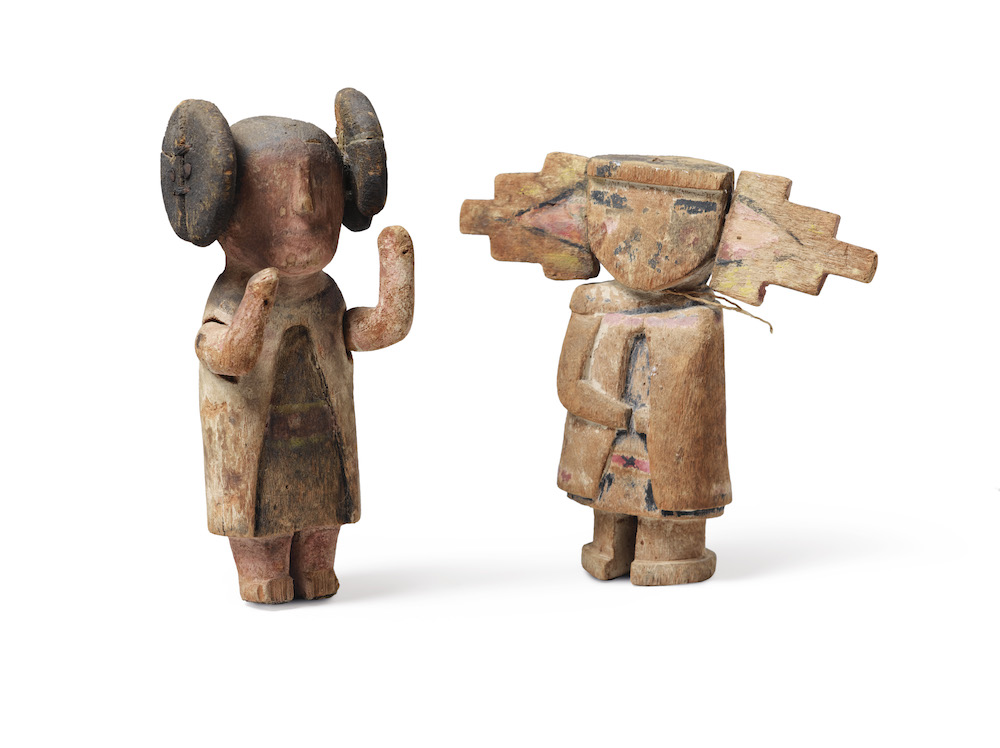 ABOVE: Young girl kachina and young girl butterfly kachina.
Hopi; Arizona. Before 1890.
Cottonwood, pigments. H: 22 and 19 cm.
Provenance:
Ex Dr Thomas P. Martin (1865–1935).
Est. 20,000–30,000 euros.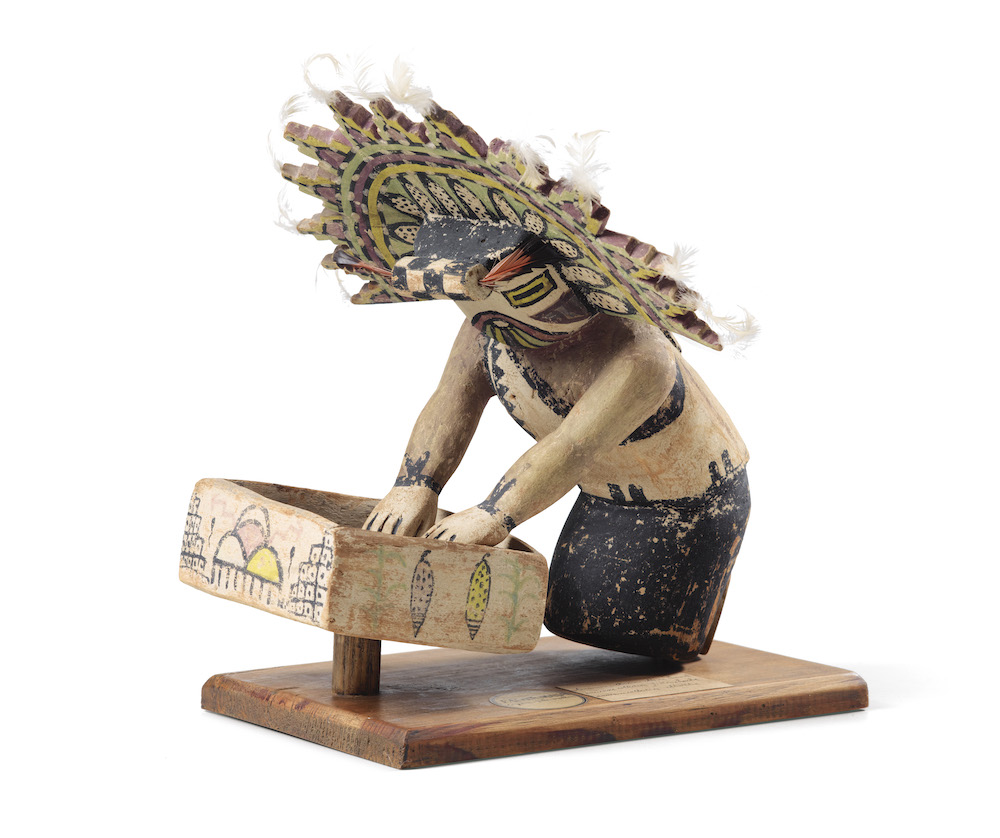 ABOVE: Sio Hemis kachina. Hopi; Arizona.
C. 1920–1930.
Cottonwood, pigments.
H: 38 cm.
Est. 15,000– 20,000 euros.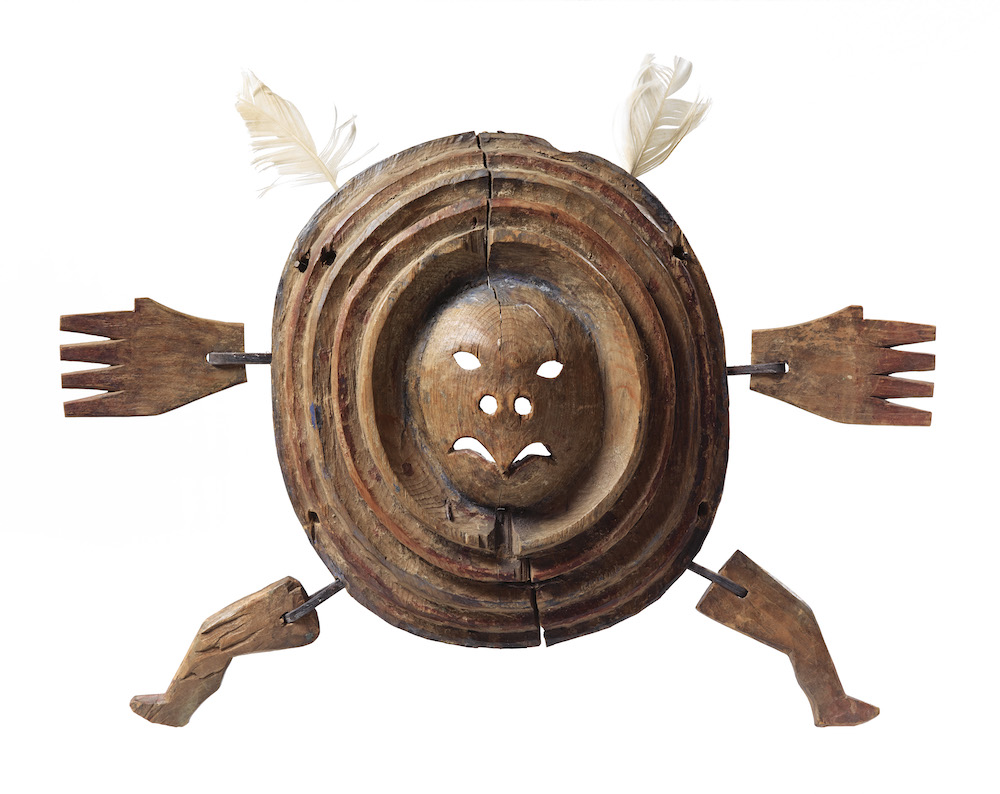 ABOVE: Mask. Yup'ik; Yukon Delta, Alaska.
Wood, feathers.
H: 22 cm.
Est. 80,000– 120,000 euros.