NATIVE - 17th auction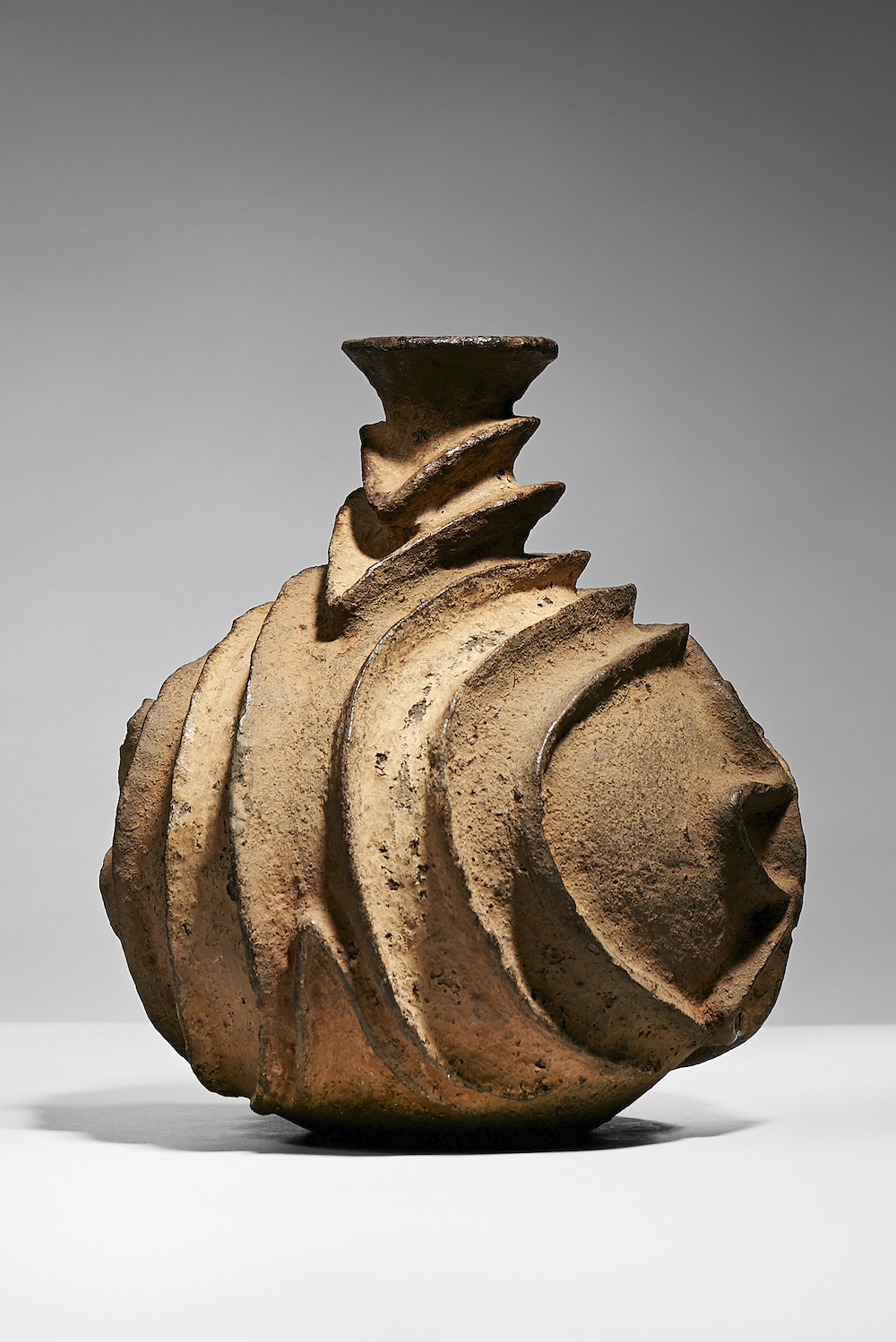 Lot 019
Tutsi Vessel, Rwanda, Burundi
Terracotta
H. 28 cm
Possibly made by a Twa potter.
Another exemplar of this rare type of vase can be seen in the collection of Barbier-Mueller in Geneva (inventory number 1027-180).
Provenance
Colette Ghysels collection, Lasne
Est. 2 500 € - 3 000 €
For its October sale, the Brussels based auctioneer Native will present an eclectic selection of artworks from important private Belgian collections.
Rarely seen on the market, a collection of rare Kongo crucifixes and Christian sculptures will be auctioned. This exceptional group of artefacts of which some date back from the end of the 17th Century, bear witness of this intriguing history of two different cultures being blended into something as unique as African Christianism.
From the famous collection of Colette and Jean-Pierre Ghysels, an ensemble of wickerwork pieces and African ceramics of great quality. 
The sale will also include 14 African seats, stools, and backrests from a private collection assembled over sever decades. As a group, they illustrate the beauty, diversity, and exceptional craftsmanship of different regions of Central Africa.
Next to this great selection of African art, contemporary artworks and 20th furnitures will also be auctioned.
Practical information:
Tribal Art, Contemporary Art and 20th Century Furniture

October 17th, 2020- 7pm
Preview:
10 - 16 October 2020 - 11am - 6pm
17 October 2020 - 11am - 3pm
NATIVE
Galerie de la rue de Ruysbroeck 5
1000 Brussels
Belgium
info@native-auctions.com
+32 (0) 2 514 04 42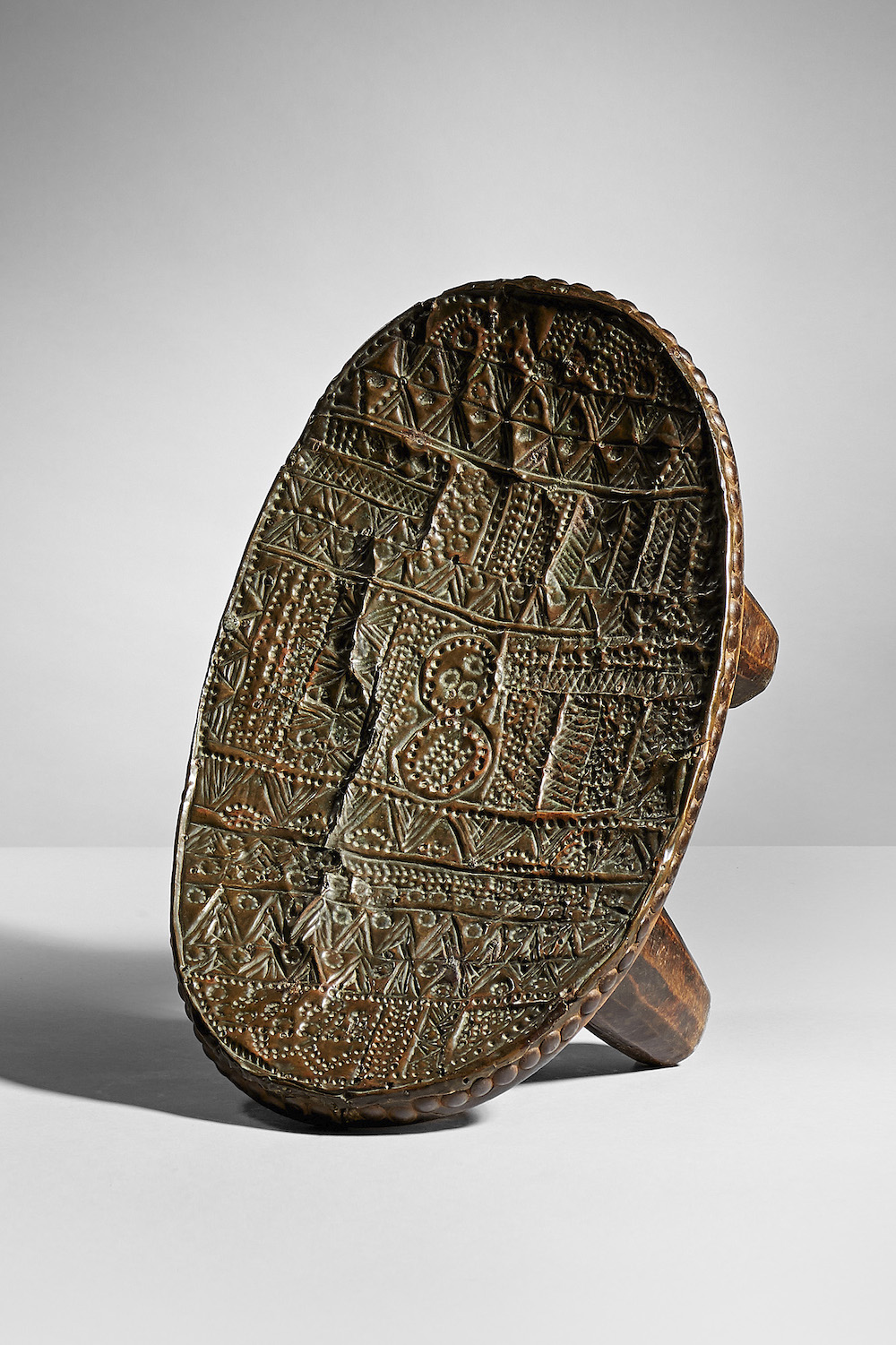 Lot 069
Rare Kota Stool, Gabon
Wood, embossed copper
16 x 38 x 23 cm
Est. 1 500 € - 2 000 €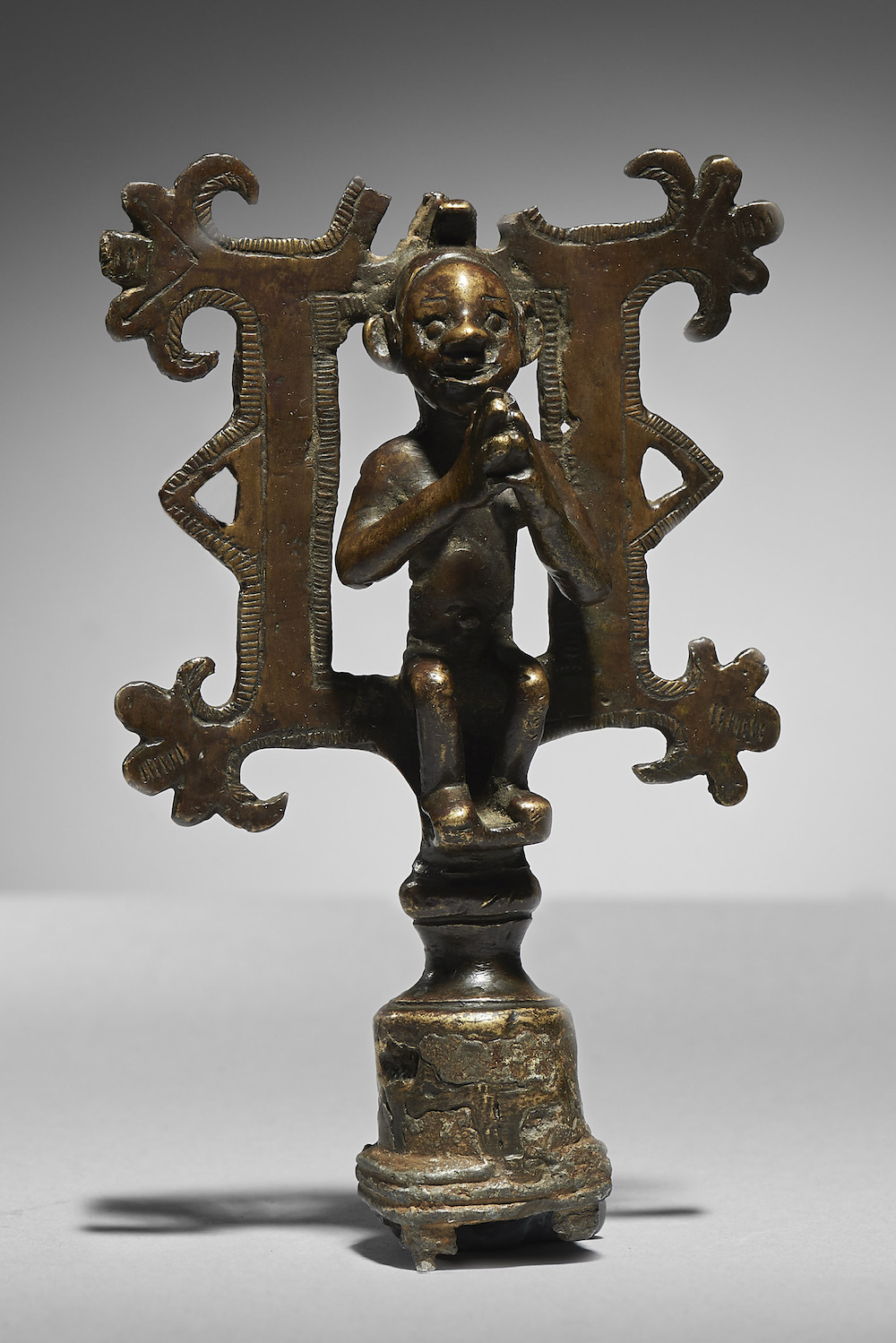 Lot 098
Hilt of a Staff, DR Congo
17th-18th Century
Copper alloy
16,5 x 10,8 cm
Provenance
Walschaerts collection, Antwerp
Exhibited
Universal exhibition of Brussels, 1958
Published
Art traditionnel: Exposition universelle et internationale de Bruxelles 1958, n°35, not illustrated
Est. 30 000 € - 40 000 €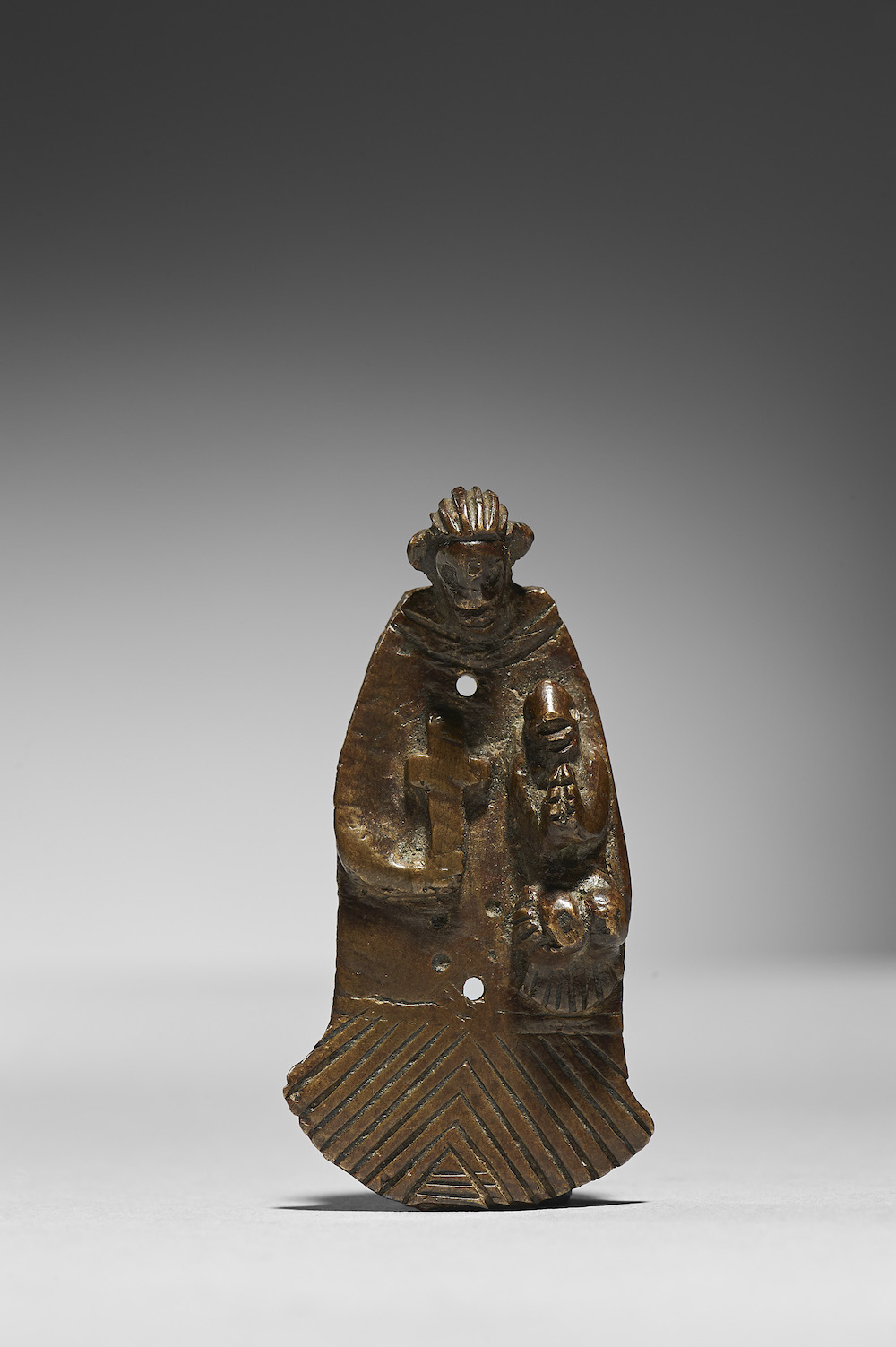 Lot 093
Saint Anthony of Padua, DR Congo
18th Century
Bronze
H. 7 cm


Provenance
C. Ralet collection, Brussels
Exhibited
On loan and exhibited at the Royal Museum for Central Africa in Tervuren from 1948 to 1960
Est. 800 € - 1 200 €