June Sale at Sotheby's Paris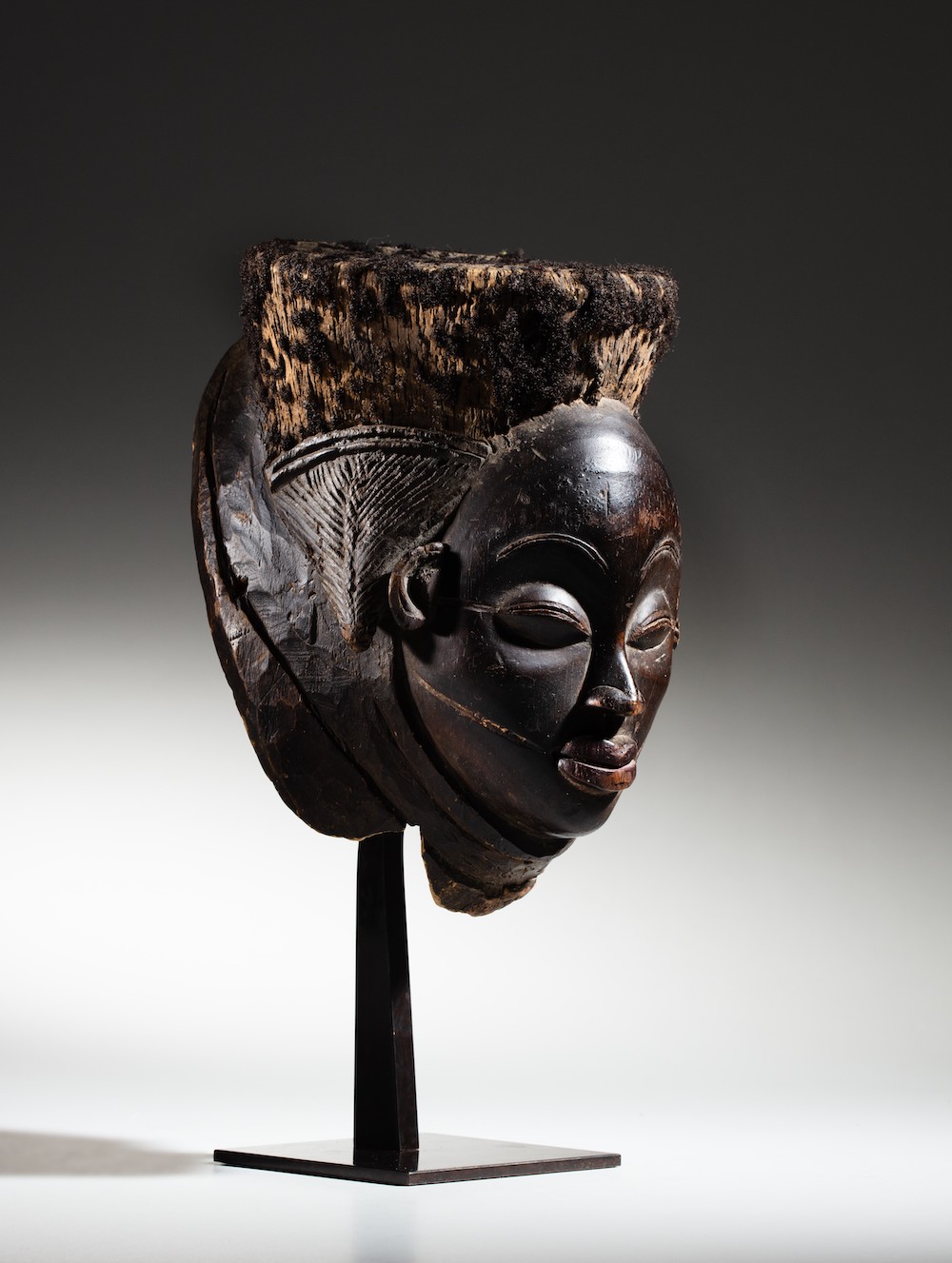 ABOVE: Mask, ikwara. Punu; Gabon.
Wood, hair. H: 30 cm. Ex French private collection, by descent from the 1920s.
Est. 180,000–250,000 euros.
Paris—A selection of works from the collections of various European and American art lovers will be offered by the Sotheby's African and Oceanic Art Department in Paris on June 8, 2022, in its pre-summer sale.
Made up of a limited number of choice lots, this auction will bring together works that are among the most beautiful of their kind. Among these are the kneeling Senufo figure from the Gross collection, as well as a rare, wonderfully rounded and refined black Punu mask from Gabon, acquired in the 1920s by a member of the family with which it has quietly remained until now.
A Lumbu reliquary with a raised arm, also from Gabon, which was featured on the cover of this magazine in Fall 2015, will undoubtedly be coveted by more than a few art lovers.
Lastly, we would be remiss if we failed to mention that the sale will include a group of four major Lega objects from the Benoît Rousseau collection. Published many times, these pieces were last shown in June 2013 in the Joyaux Lega, d'ivoire, d'os et de bois de la collection Benoît Rousseau exhibition held in Brussels at the Petits Papiers gallery on the occasion of that year's BRUNEAF.
Splendors: Masterpieces from Africa
8 June 2022 - 2:30 pm (local time)
Exhibitions: 31 May - 7 June (10am - 6pm)
Sotheby's Paris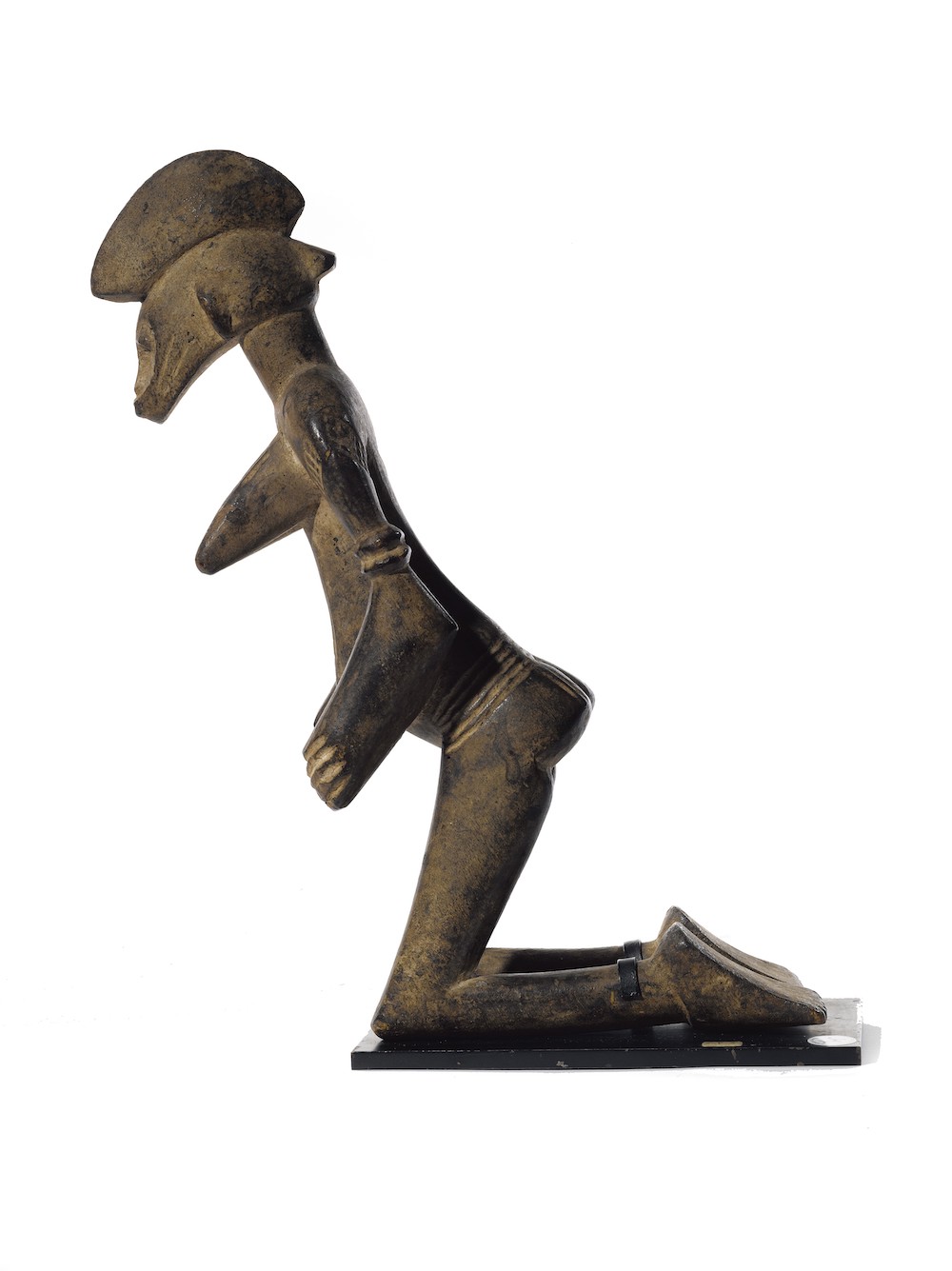 ABOVE: Female figure. Senufo; Côte d'Ivoire.
Wood, pigment. H: 31 cm.
Ex Merton Simpson, New York; Chaim and Renée Gross, New York; The Renée & Chaim Gross Foundation, New York, 2009.
Est. 600,000–900,000 euros.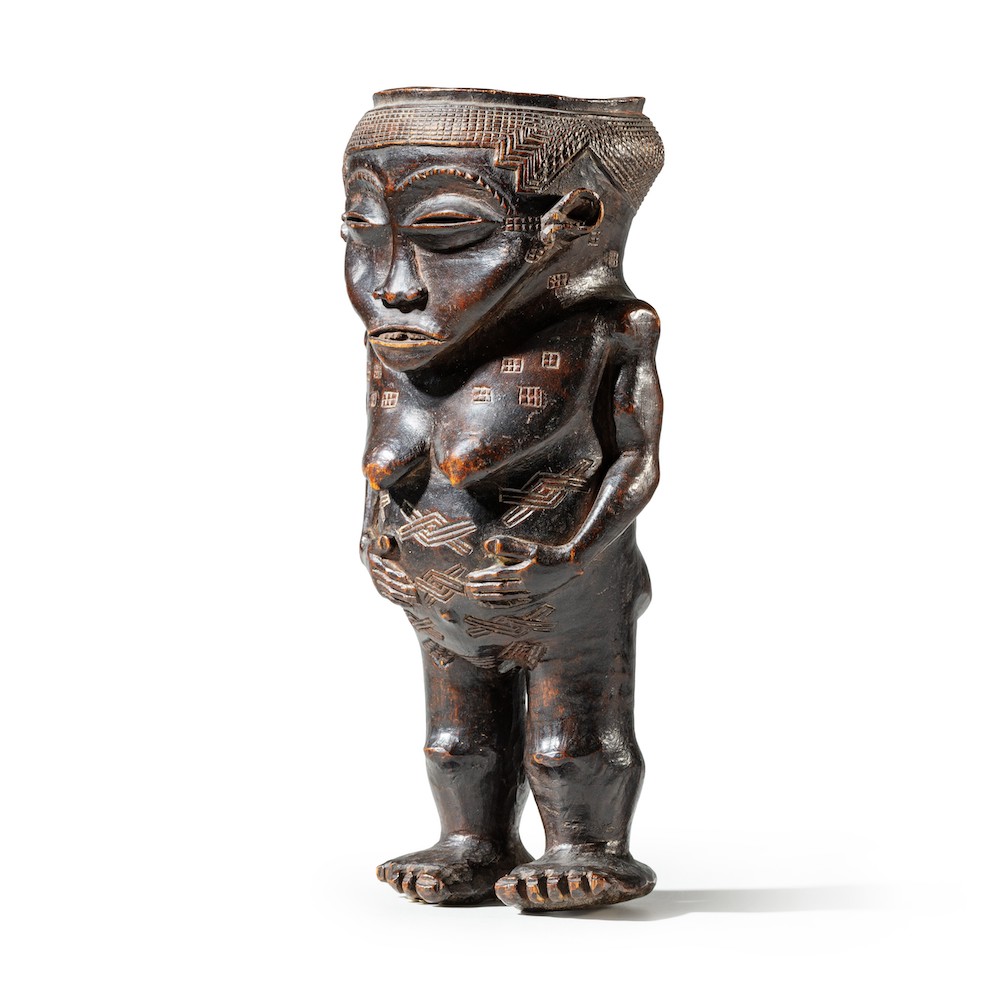 ABOVE: Anthropomorphic cup. Kuba; DR Congo.
Wood. H: 21.5 cm.
Ex Charles Ratton, Paris; Frank Crowninshield, New York; Julius Carlebach, New York; Albert Gallatin, New York; Oliver and Pamela Cobb, Seattle; private collection, United Arab Emirates.
Est. 150,000–250,000 euros.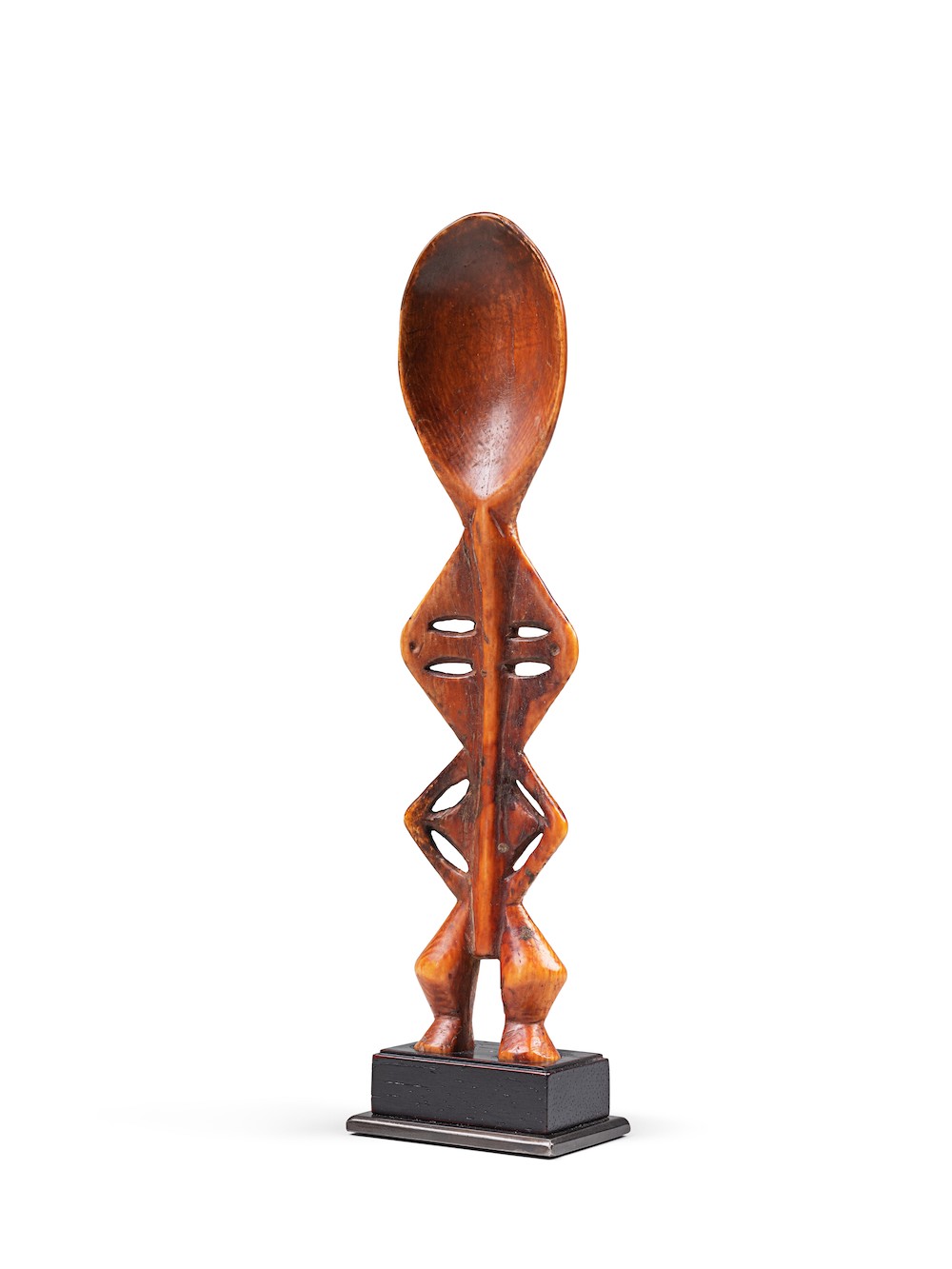 ABOVE: Spoon. Lega; DR Congo.
Ivory. H: 20.8 cm.
Ex Benoît Rousseau, Brussels.
Est. 100,000–150,000 euros.