Islands Beyond Blue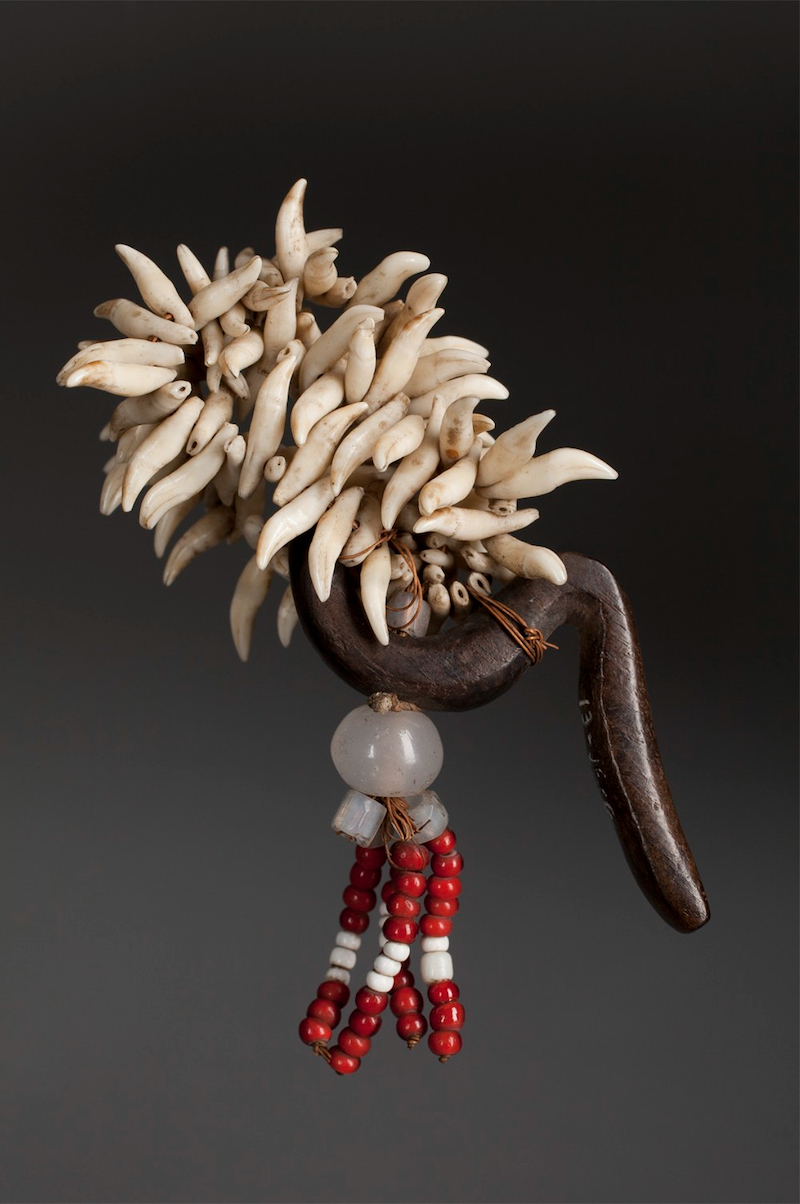 ABOVE: Earrings uuhe. Marquesas.
Tortoise shell, porpoise teeth, and glass beads.
H. 8,9 cm
Denver Art museum, Anonymous Gift, inv. 1952.734.




DENVER—Now spread across three buildings, the Denver Art Museum has been undergoing a campus-wide renovation and expansion.

The latest phase is the reopening of the Daniel Libeskind–designed Frederic C. Hamilton Building, which first opened to the public in 2006. Among the many galleries in its dizzyingly kaleidoscopic interior is the one dedicated to the museum's little-known but impressive Oceanic art collection.

This is having a soft reopening on May 14, 2023, with the temporary exhibition Islands Beyond Blue: Niki Hastings-McFall and Treasures from the Oceania Collection.

This presentation showcases the work of celebrated contemporary artist Niki Hastings-McFall, who has created a site-specific work titled No Man Is an Island in conversation with selected works from the DAM's Oceanic collection. A New Zealand resident of Samoan and Pakeha descent, Hastings-McFall's immersive "lei bombing" installations have help gain international recognition for contemporary Pacific art.

The full reinstallation of the Arts of Oceania Galleries, opening in 2024, will further highlight the museum's holdings of approximately 1,000 treasures that represent the vast artistic heritage of the Pacific.





ABOVE: Headdress, pa'e kaha. Marquesan Islands.
1850–1900.
Turtle shell, white shell, coconut fiber, European buttons. L: 47 cm.
Ex Julius Carlebach Gallery (by 1952)
Denver Art Museum; Native Arts acquisitions funds; inv. 1952.732.
Photo © Denver Art Museum.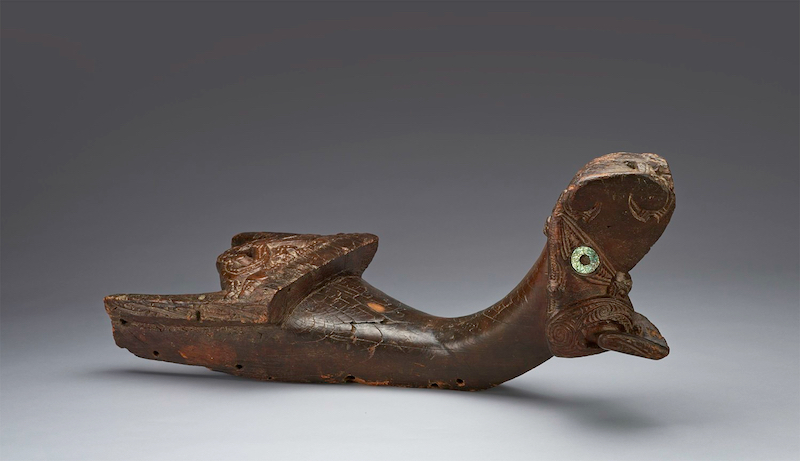 ABOVE: Canoe figurehead, tauihu. Maori; New Zealand. C. 1800.
Wood, paua (abalone shell). L: 106.7 cm.
Ex Fred Harvey collection, Albuquerque (before 1915 to about 1940); Julius Carlebach, New York (1940–1949).
Denver Art Museum; Native Arts acquisition funds; inv. 1949.4464.
Photo © Denver Art Museum.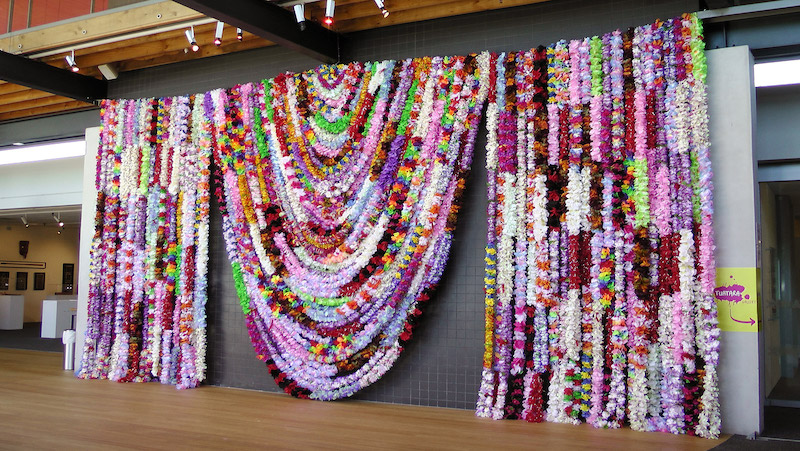 ABOVE: Niki Hastings-McFall, Lei Bombing Installation at the Pataka Art + Museum, Porirua, Wellington, New Zealand, 2013.
© Niki Hastings-McFall.