If I Were Told the Story of Tahiti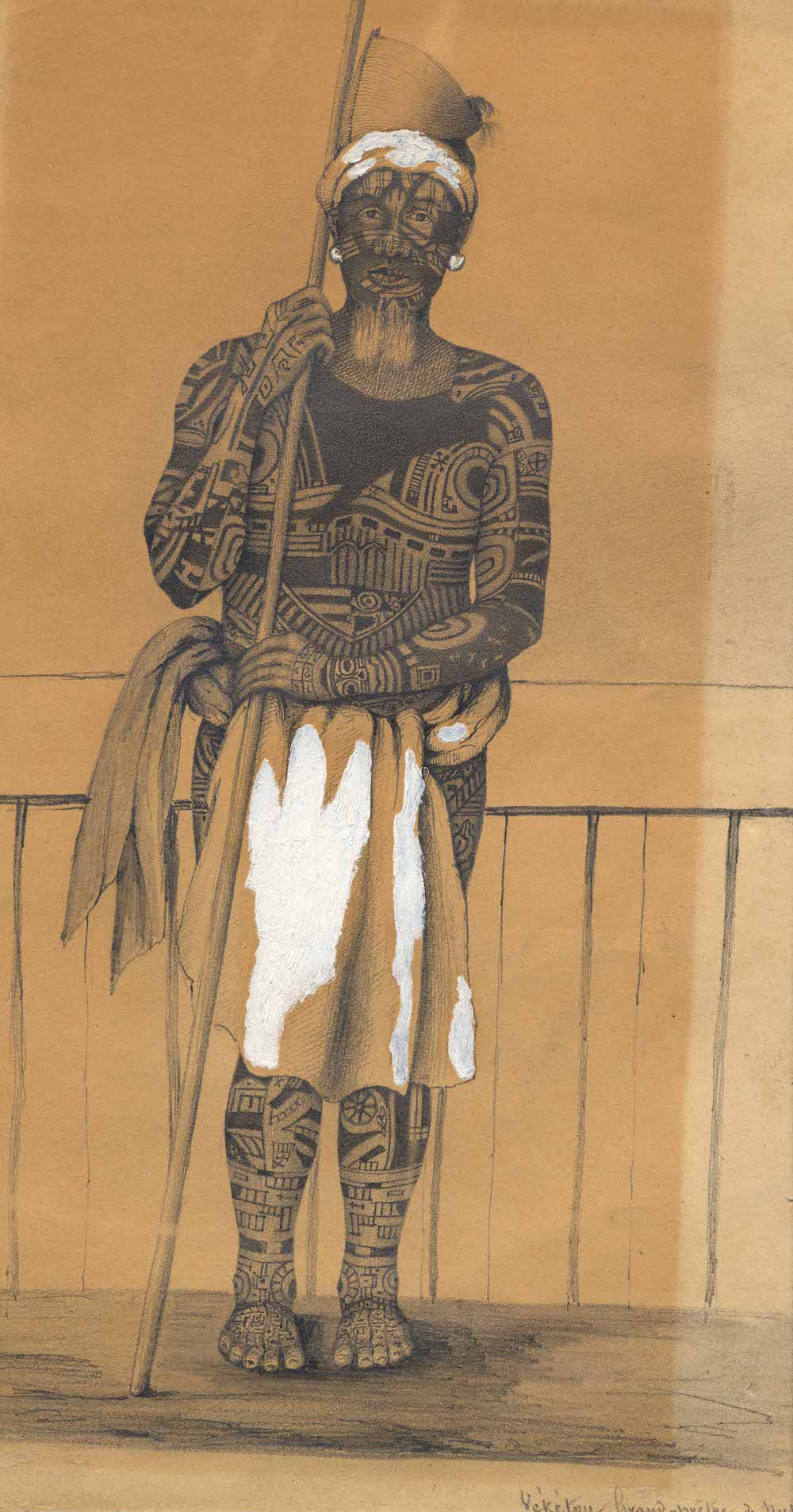 ABOVE: Adèle de Dombasle, Vékétou, High Priest of Nuku-hiva, Nuku Hiva, 1848.
Graphite and white gouache on paper. 28.5 x 16,3 cm.
Musée  des Explorations du Monde, inv. 2021.1.1. © Ville de Cannes.


CANNES—The Musée des Explorations du Monde in Cannes (until recently called the Musée de la Castre) is presenting Si Tahiti m'était contée. Ginoux, journaliste et voyageur en Polynésie au XIXe siècle (If I Were Told the Story of Tahiti. Ginoux, Journalist and Traveler in 19th Century Polynesia) through November 13, 2022.

Presented in five galleries and the museum's mezzanine, the exhibition tells the story of journalist Edmond Ginoux de La Coche's two-part journey to Tahiti and the Marquesas Islands. Ginoux was born in 1811 and was to distinguish himself through his opposition to the French colonial policy in Oceania. Despite this, he made two trips there on behalf of the French government.

The first took him to Papeete, where he was appointed King's Prosecutor and editor of L'Océanie française, the first French-language newspaper in Tahiti. Entrusted with another mission by the Ministry of Foreign Affairs, he returned in 1847, this time accompanied by illustrator Adèle de Dombasle. From these visits—and in particular from the return trip to France via the Americas—he brought back nearly 500 objects that went into the museum collection in Cannes in 1877.  


A significant part of de La Coche's collection is presented in the present exhibition, in addition to carvings, including dugout canoe ornaments, a sperm whale–tooth necklace, and anthropomorphic and zoomorphic representations, the selection of works on display also includes prints, maps of Ginoux's two voyages, photographs of French Polynesia, and a variety of documents with a connection to the traveler's family.
MUSEE DES EXPLORATIONS DU MONDE, CANNES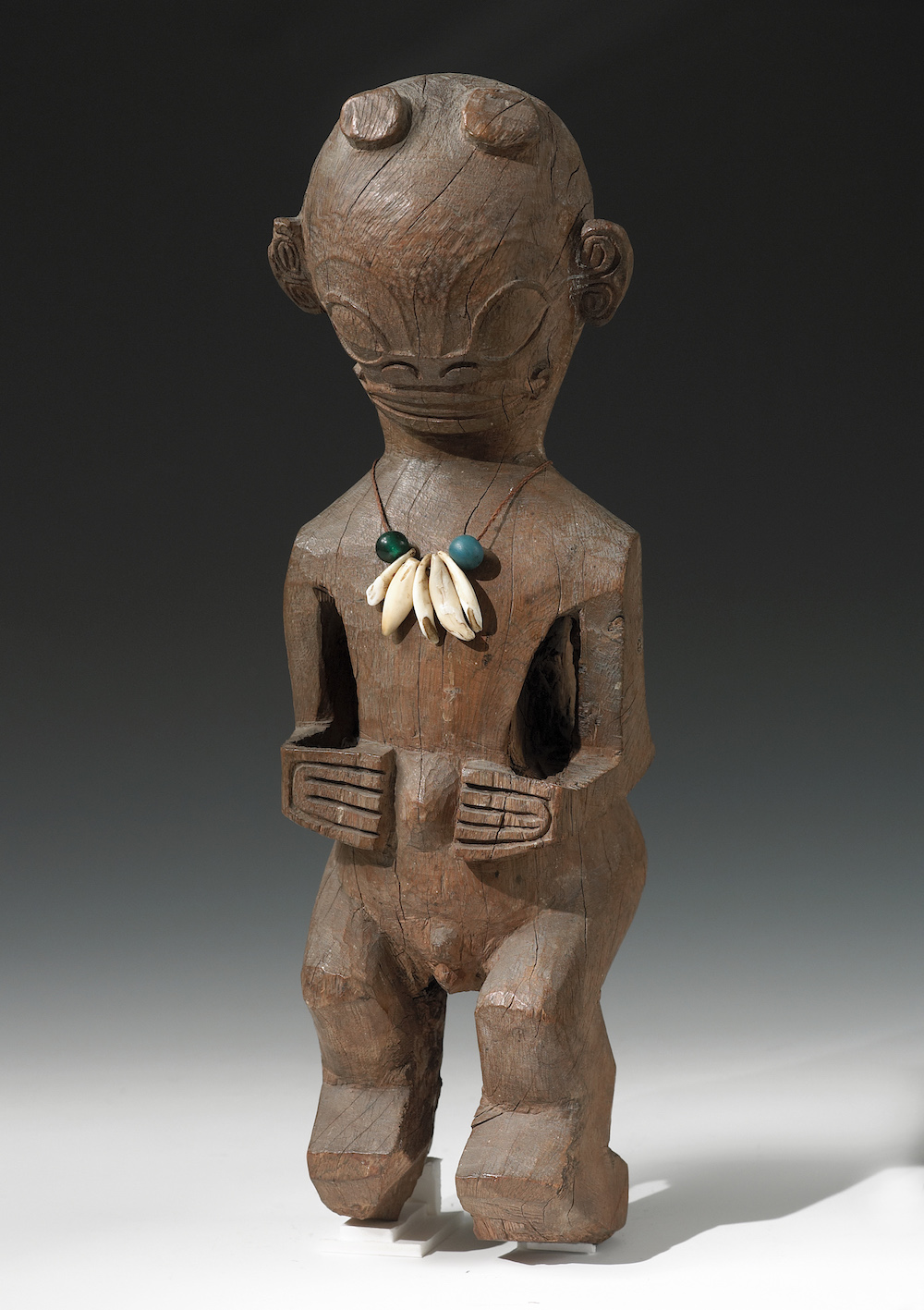 ABOVE: Anthropomorphic figure, tiki. Marquesas Island.
19th century.
Wood, fiber, marine ivory, glass beads. H: 43 cm.
Musée  des Explorations du Monde, inv. 2011.0.457. © Ville de Cannes/Germain.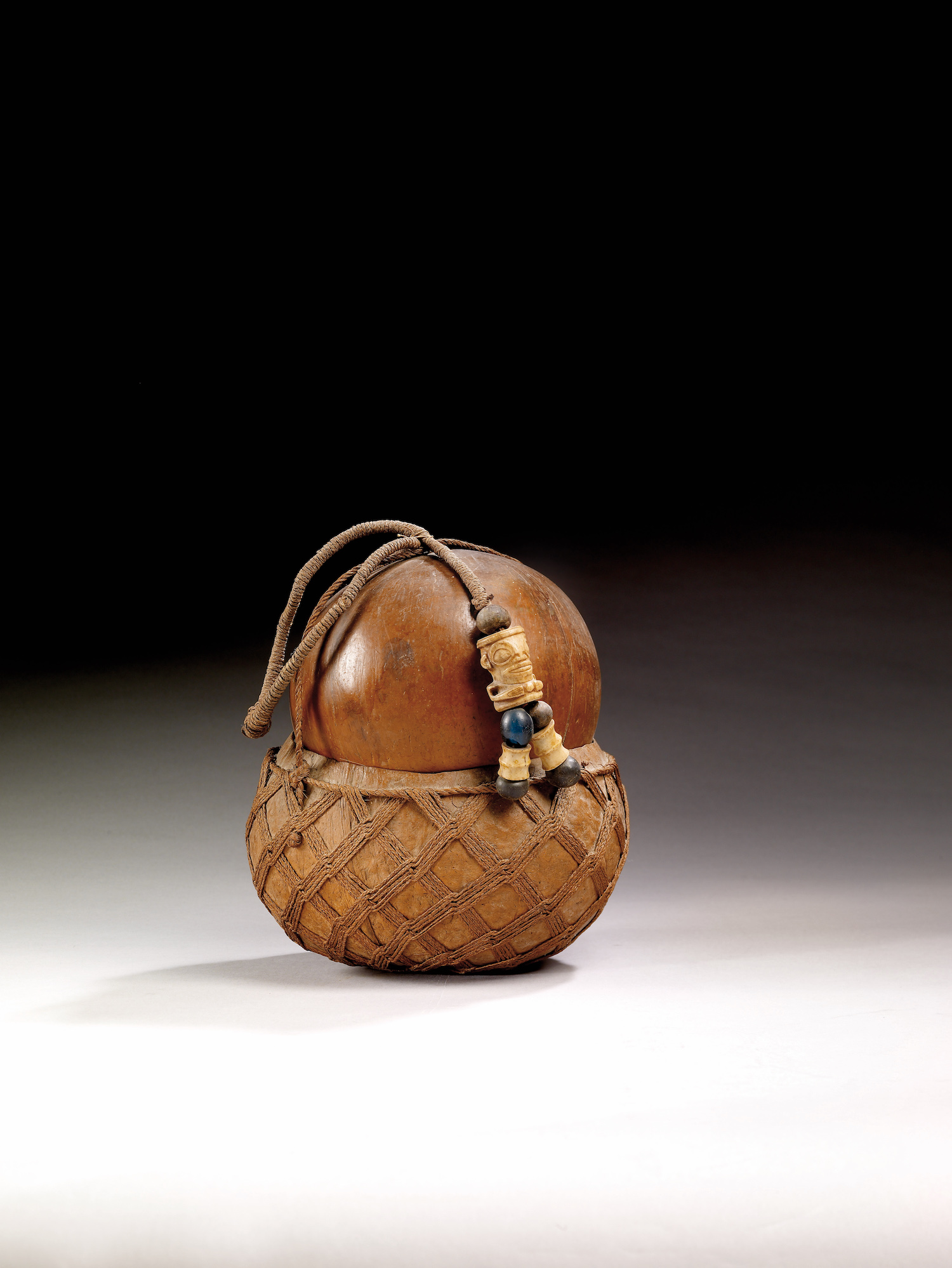 ABOVE: Container, umete niu. Marquesas Islands. 19th century.
Fiber, coconut, bone, seeds, glass beads. D: 19 cm.
Musée des Explorations du Monde, inv. 2008.0.311. © Ville de Cannes/Germain.