Frida Kahlo at the de Young Museum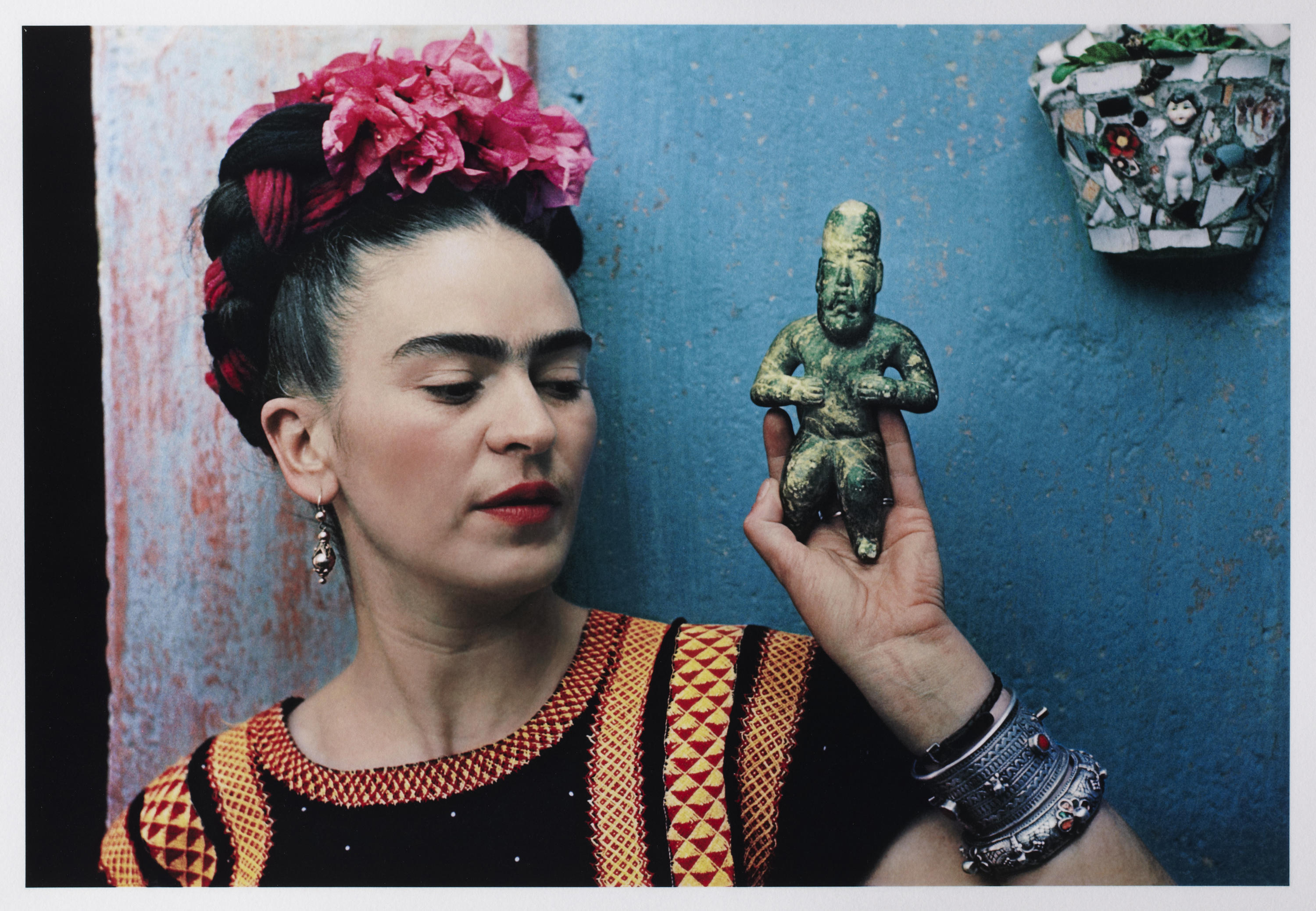 ABOVE: Nickolas Muray (American, born Hungary, 1892–1965), Frida with Olmeca Figurine, Coyoacán, 1939.
Color carbon print.
27.3 x 40 cm.
Fine Arts Museums of San Francisco, gift of George and Marie Hecksher in honor of the tenth anniversary of the new de Young Museum,
inv. 2018.68.1.



At the time of Frida Kahlo's death in 1954, a treasure trove of the artist's highly personal items—including jewelry, clothing, and prosthetics— was locked away.
Fifty years later, these belongings was unsealed, and now they're on view at the de Young Museum in the traveling and changing exhibition Frida Kahlo: Appearances Can Be Deceiving.

Offering a perspective on the iconic artist unknown to most, the exhibition reveals the ways in which politics, gender, disability, and national identity informed Kahlo's life, art, and multifaceted creativity. Thirty-four of Kahlo's drawings, paintings, and a lithograph are accompanied by her personal belongings—including photographs, letters, jewelry, cosmetics, medical aids, and exceptional garments.
These are augmented by a selection of Pre-Hispanic sculptures drawn from the collection of the Fine Arts Museums of San Francisco.

On view until February 7, 2021

For more information:
de Young Museum San Francisco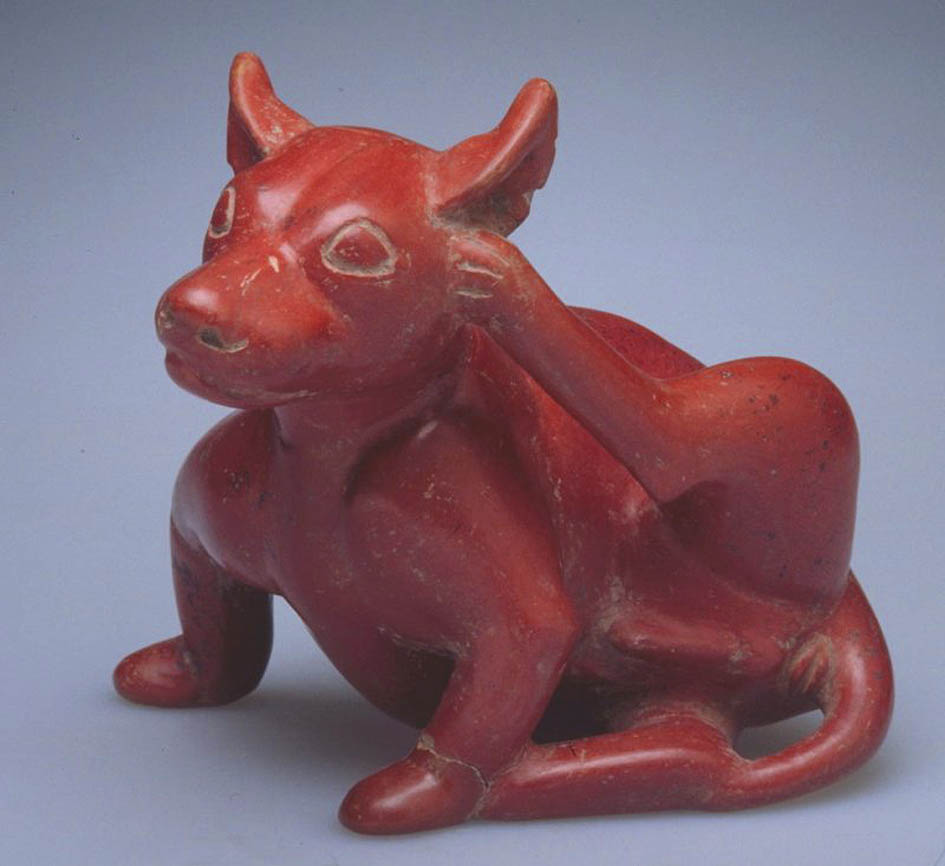 ABOVE: Dog scratching its head. Colima, Mexico.

3rd century BC.
Terracotta.
W: 20.3 cm.
Fine Arts Museums of San Francisco, gift of Lewis K. and Elizabeth M. Land, inv. 2009.1.10.