Flower & Kachina in Brussels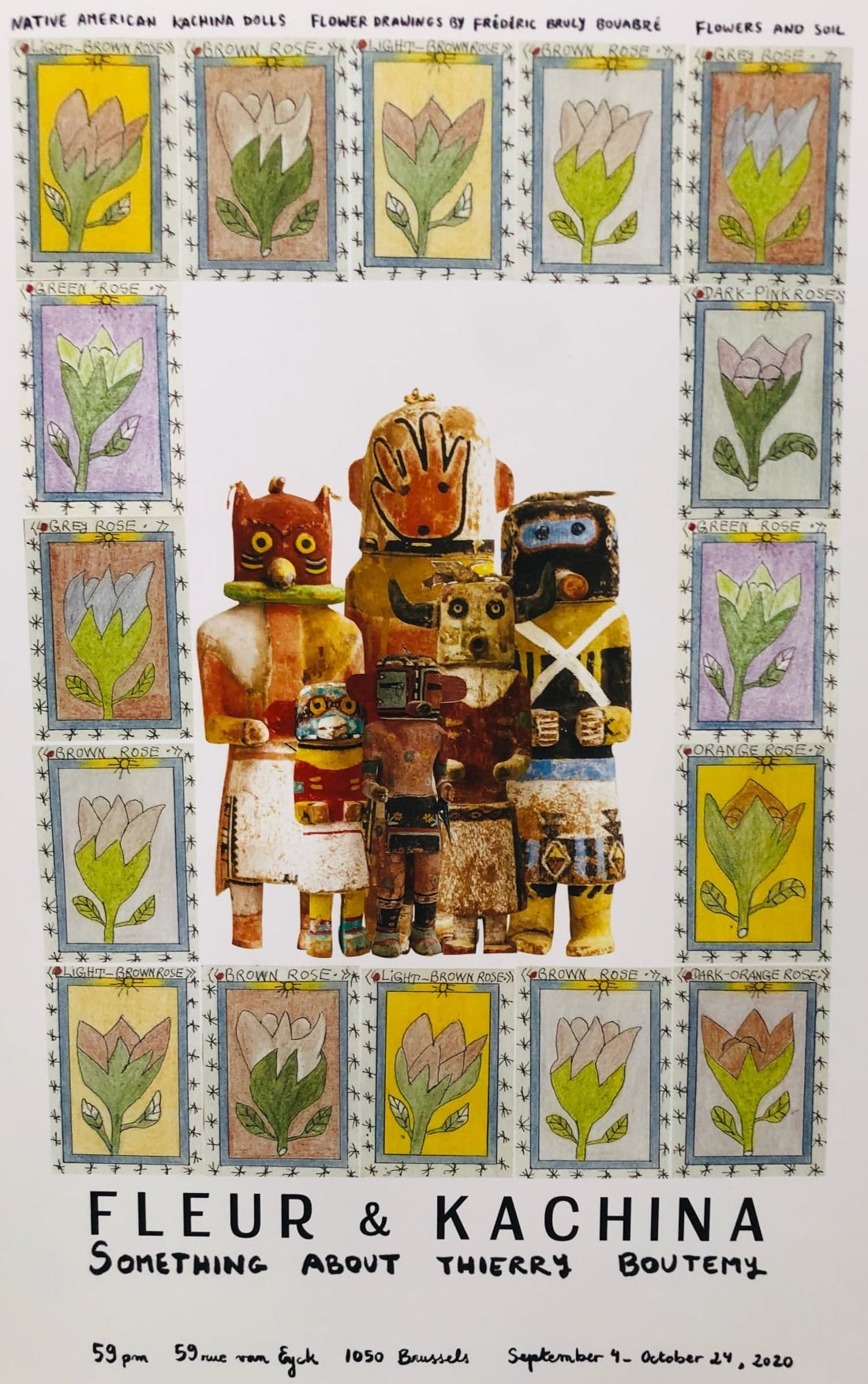 A collection of kachina dolls
Drawings of Flowers Frédéric Bruly Bouabré
Of Flowers and Earth

Gallery 59 pm presents, until November 14, the exhibition Flower & Kachina, a project born from the encounter between the gallerists Bernard Prévot, André Magnin and Najwa Borro with Thierry Boutemy, famous French florist settled in Brussels, one of the rare collectors of kachinas in Belgium.  
Kachina dolls, featuring Hopi or Zuni masked dancers, were intimately linked to the land, preserving its fertility. Their sweet and poetical sculptural language has fascinated and inspired many singular artists such as Emil Nolde, André Breton, Paul Eluard, Max Ernst, Georgia O'Keeffe, or Andy Warhol.
These are presented together with drawings of flowers made on cardboard by the artist Frédéric Bruly Bouabré of Bete origins, in the center of Côte d'Ivoire. These flowers with naive features are all labeled "roses". Actually, they could be roses or tulips, they reveal the conception that the artist has of a flower without restricting it to a specific shape.
Practical Information: 
Until November 14, 2020
59 pm
59 rue Van Eyck
1050 Bruxelles
59pm.com

Views of the exhibition, photos © Alex Arthur