BRAFA ART FAIR - June edition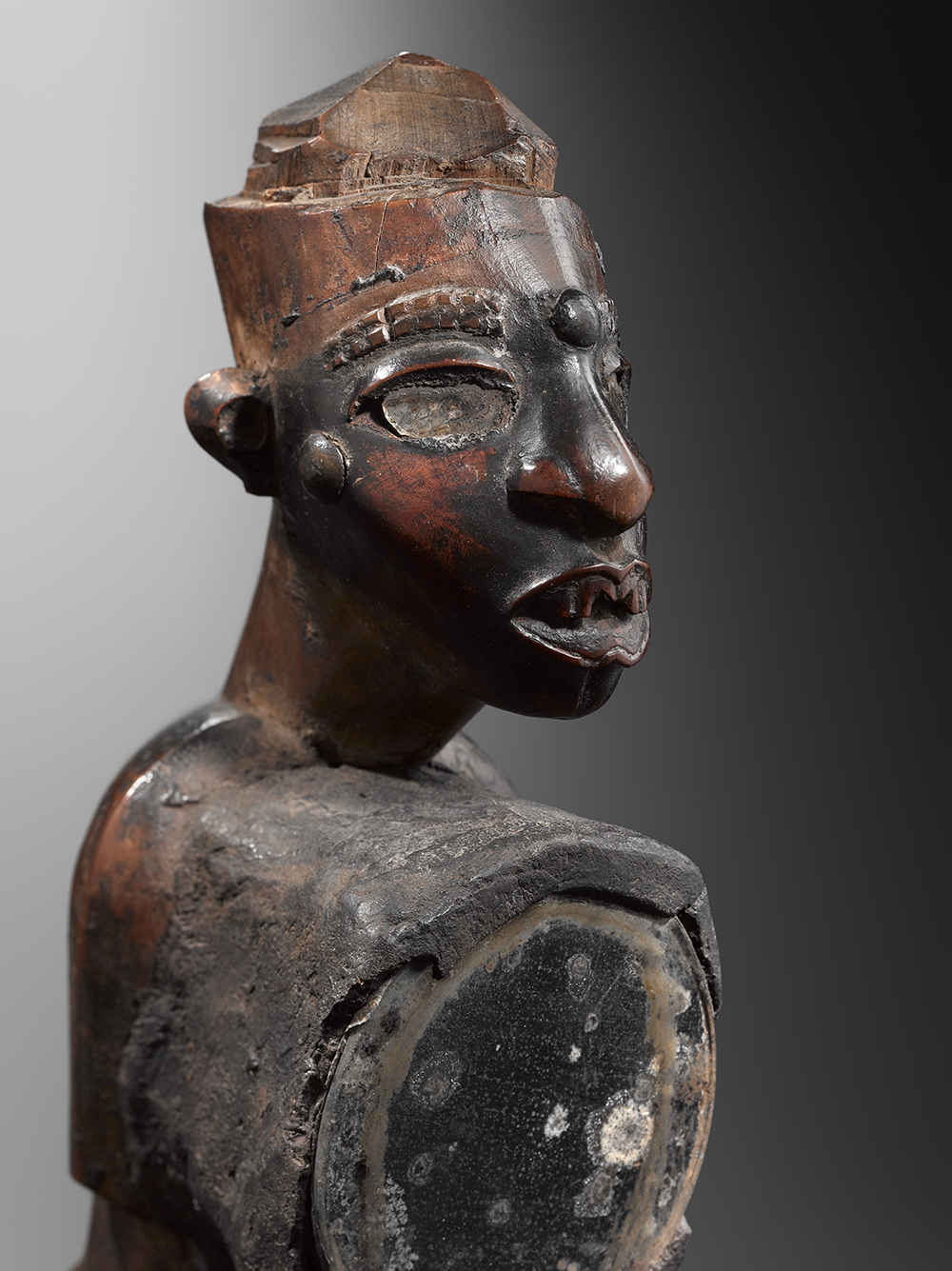 ABOVE: Standing figure, nkisi. Kongo Yombe; DR Kongo.
Wood, glass, pigment, ritual materials. H: 29 cm.
Collected in situ by Dr. Albert Collart between 1926 and 1929. Ex private collection, Belgium.
To be offered by Galerie Didier Claes at Brafa, 19-26 June 2022.
© Galerie Didier Claes, Brussels, photo: Hughes Dubois.


BRUSSELS—The Brussels Art Fair (BRAFA) has swapped the January snow for mild spring weather as it stages its return to the forefront of the cultural scene.
The 67th edition of this not-to-be-missed event for major art and antiques collectors will take place this year from June 19–26, 2022, in a new venue: halls 3 and 4 of the Brussels Expo/Heysel site.
Four exceptional ambassadors for the fields of African and Oceanic art will be among the 115 international participants. They include renowned dealer (and vice-president of BRAFA) Didier Claes, who will present a thematic exhibition dedicated to the magical practices of Africa. Among other choice pieces, it will feature several Kongo nkisi figurines, the surfaces of which are punctuated with nails attesting to their extensive and effective ritual use.
Another special exhibition will be featured by the Barcelona gallery of Guilhem Montagut. Titled Small is Beautiful, the display will be a tribute to the expressive power and sensitivity of small-scale African and Oceanic objects.
Milan-based Dalton ­Somaré Gallery, a regular at BRAFA, will return to Brussels this year to show a group of carefully selected objects that reflect a particular sensitivity to the arts of West Africa.
Finally, Galerie Serge Schoffel will also be on hand to treat visitors to an eclectic presentation of works with exceptional aesthetic qualities. 



19-26 June 2022
Heysel Exhibition Hall, Brussels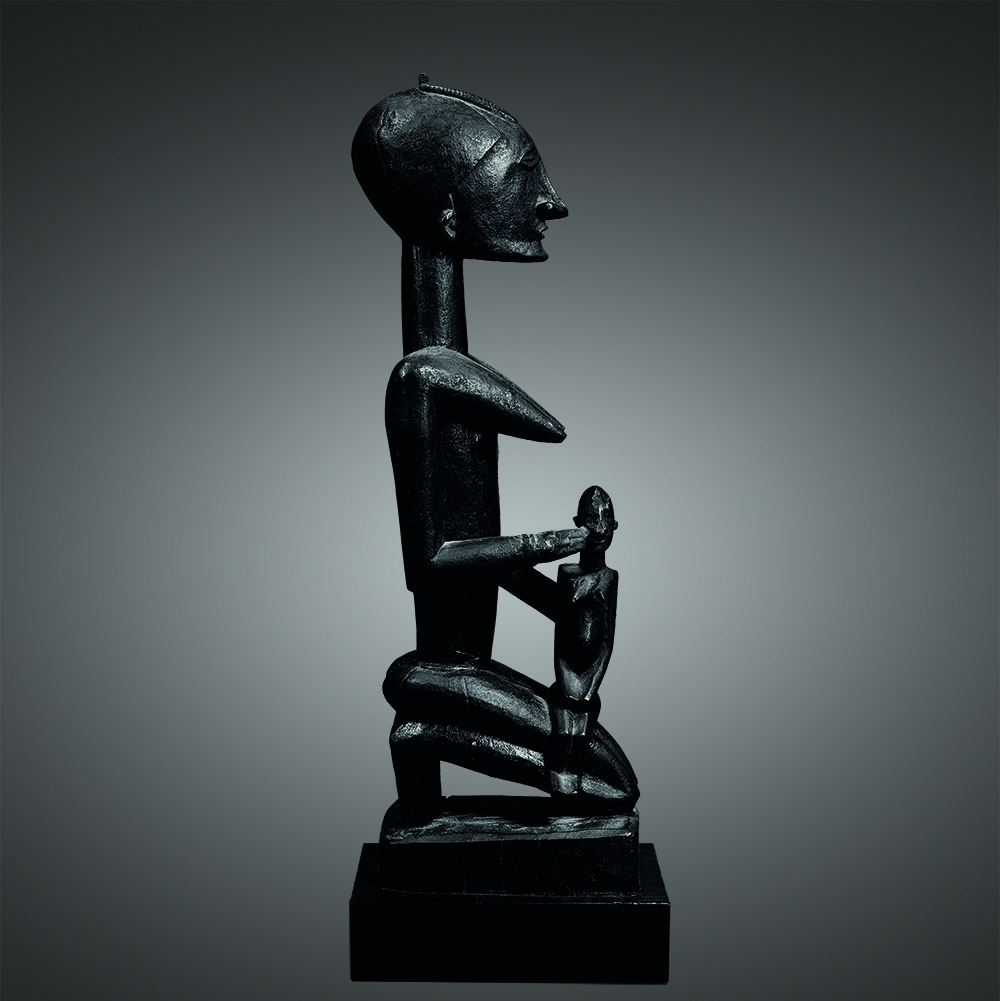 ABOVE: Maternity group. Dogon N'duleri; Mali. 17th–18th century.
Wood. H: 46 cm.
Ex John J. Klejman, New York; Deborah N. and Philip M. Isaacson, Lewiston; Christie's, Paris, 23 June 2016; Bernard de Grunne, Brussels; Pierre Dartevelle, Brussels; private collection.
To be offered by Galerie Dalton Somaré at Brafa, 19-26 June 2022.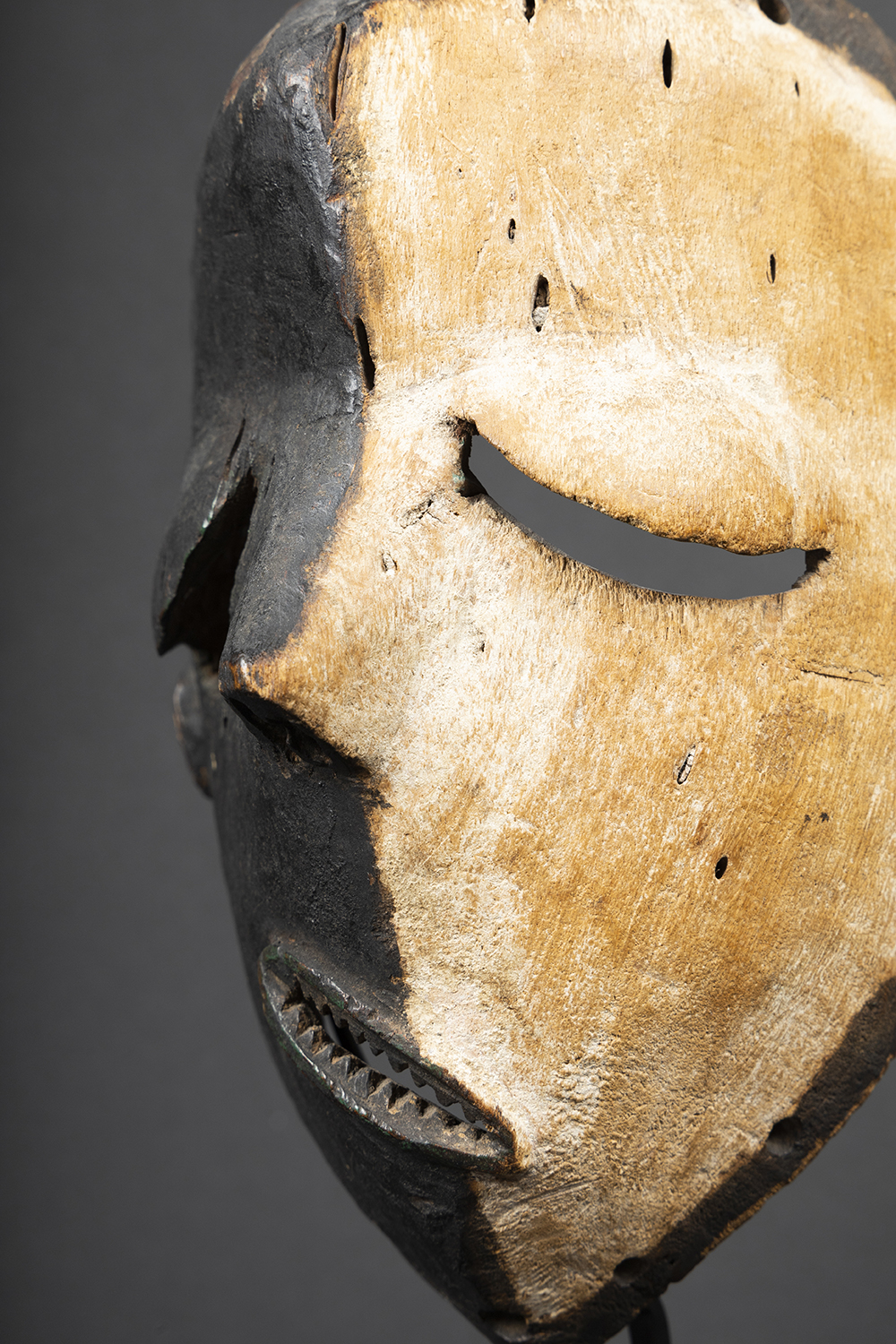 ABOVE: Mask. Pende; DR Congo.
Wood, pigment. H: 23 cm.
Ex William W. Brill, New York.
To be offered by Galerie Montagut at Brafa, 19-26 June 2022.
© Galerie Montagut, Barcelona, photo: Hughes Dubois.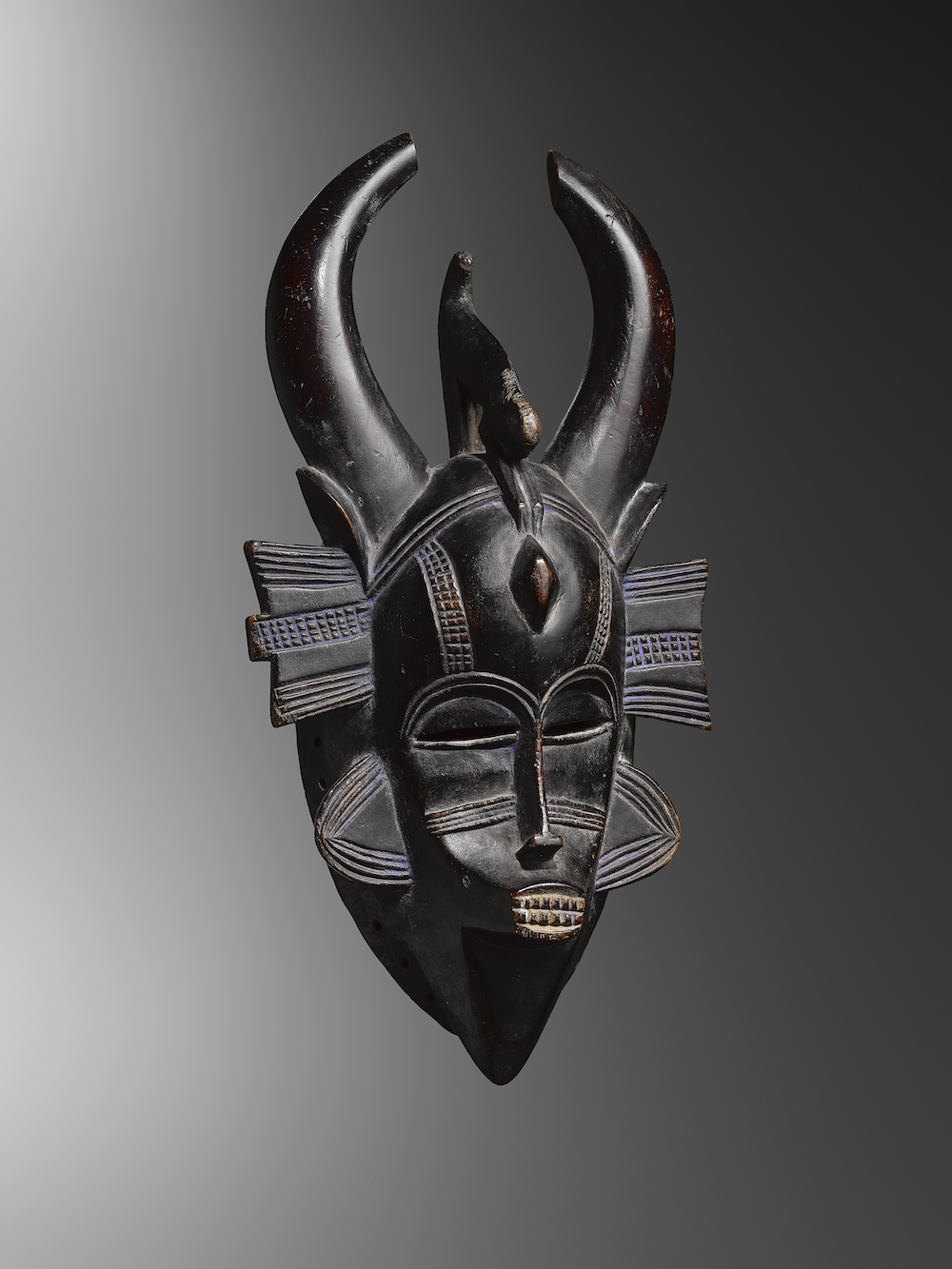 ABOVE: Mask, kpelie. Senufo; Côte d'Ivoire.
20th century.
Wood, pigment. H: 36 cm.
To be offered by Galerie Serge Schoffel at Brafa, 19-26 June 2022.
© Galerie Serge Schoffel, Bruxelles, photo : Hughes Dubois.